« AUSTRALIA • Tours & Travel • Western Australia • Perth
Perth Tours, Travel & Activities
Perth - Clean and green, superbly situated embracing either side of the dramatic Swan River estuary, this is a city of friendly charm and magnificent aquatic and residential vistas. A city to enjoy in all seasons, usually bathed in warm sunshine, giving a stunning overlook from the heights of tree lined Kings Park.
» Perth Air & Helicopter Tours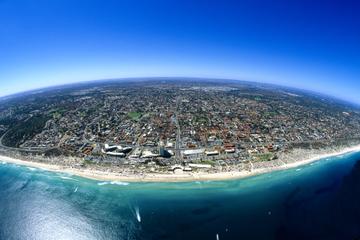 See the city of Fremantle and Western Australia's beautiful beaches on this exhilarating 30-minute helicopter ride! You'll fly to the historic port city of Fremantle, along the coast to Observation City, skimming the surf beaches before heading south again to Fremantle then returning to Jandakot. Then you'll follow the path of the glistening Swan River and see the amazing sheltered basin around which the city of Perth was built. From the air you'll be able to survey the majesty of Kings Park, and see the city center's mix of heritage and modern architecture …
» see all Perth Air & Helicopter Tours
» Perth Cruises & Water Tours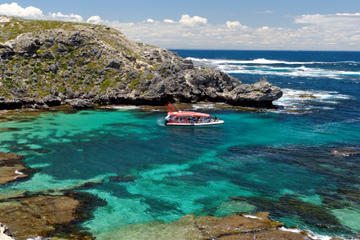 Explore the natural treasures of Western Australia on a Rottnest Island day trip that includes a snorkeling tour in a gorgeous bay. In your free time, enjoy the pristine beaches, walking trails, and historical sites on your own, or take a walking tour around Thomson Bay. After you're done kicking your fins in the water, hop on the afternoon ferry back to the mainland. Want more? Upgrade to include a buffet lunch. Catch the ferry to Rottnest Island in either Perth or Fremantle. From Perth, cruise down the Swan River listening to informative commentary about the sights along the way …
» see all Perth Cruises & Water Tours
» Perth Cultural & Theme Tours
Journey through the Western Australian wheat belt region to Wave Rock, one of Australia's most incredible natural monuments. Visit the historic township of York and view other significant historical and geological attractions of the area. Leaving Wave Rock, visit the humps and Mulka's Cave. Mulka's Cave is a large granite boulder with a hollowed out shape. The boulder is part of The Humps an impressive dome of Late Precambrian granite situated 15 km north of Wave Rock. …
» see all Perth Cultural & Theme Tours
» Day Trips & Excursions from Perth
Take an exciting trip by 4WD to the fascinating Pinnacles Desert on an exhilarating day tour from Perth. You'll see koalas and other native animals at a wildlife park, have the option to enjoy a picnic lunch at the coastal town of Cervantes, take a guided walk through the Pinnacles and go sandboarding or 4WD driving over the vast sand dunes of Lancelin. First stop of the day is a visit to Caversham Wildlife park. here you'll get the chance to pet a Koala, get a photo with a Wombat and hand-feed Kangaroos. If you're lucky you might also spot an albino kangaroo and a peacock …
» see all Day Trips & Excursions from Perth
» Extended & Multi-Day Tours from Perth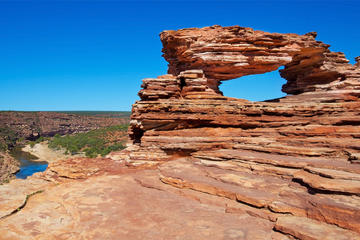 Leaving the cosmopolitan city of Perth in your wake, your destination is Exmouth. The next 5 days will take you north along Western Australia's breathtaking coastline along the Indian Ocean, taking The Pinnacles Desert and the dolphins of Monkey Mia along the way. Your journey continues to Ningaloo Reef then concludes with the pristine white sand beaches of Exmouth. Spend the morning exploring Cape Range National park, a spectacular place of rugged limestone ranges, followed by breathtaking deep canyons and 31 miles of pristine beaches …
» see all Extended Tours from Perth
» Perth Food, Wine & Nightlife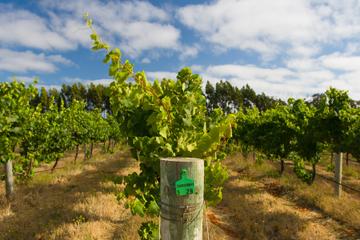 Discover the natural beauty and charm of the south west on this full day tour of Margaret River including the Busselton Jetty and Cape Leeuwin Lighthouse. Sample the produce of the local artisans, be amazed at the grandeur of the Karri forests and see where the the Southern and Indian Oceans meet. This is a perfect introduction to the Southwest for those short on time. The first stop is Busselton Jetty, the longest wooden jetty in the southern hemisphere, stretching 1.8 kilometers outwards into Geographe Bay. Take some time to walk around and enjoy morning tea …
» see all Perth Food, Wine & Nightlife
» Perth Outdoor Activities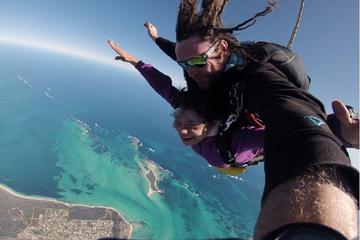 Travel only 2.5 hours north of Perth along the Indian Ocean Coast to Jurien Bay for a tandem skydive at one of the the world's most beautiful beaches. Experience an exhilarating adrenalin rush of free fall from 10,000 feet, enjoying the incredible turquoise views of the Western Australian coastline. Following lunch at Jurien Beach, visit the iconic Pinnacles of Nambung National Park, one of the attractions in the Coral Coast region of Cervantes and Jurien Bay, and to finish the afternoon, visit Lancelin, to enjoy sand boarding down 45 degree angle dunes …
» see all Perth Outdoor Activities
» Perth Private & Custom Tours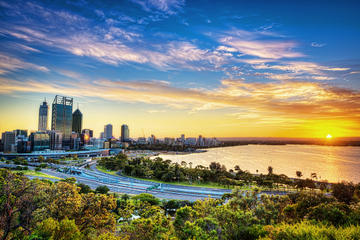 Enjoy an exclusive private full-day or half-day tour by chauffeured luxury Range Rover Sport and explore Perth's top sightseeing spots at a pace that suits you. Choose between a full-day tour of Perth and Fremantle, a half-day tour of either Perth and Kings Park, Fremantle and the beaches or view Perth's most expensive real estate on a half day tour along the river. This small-group tour has a maximum of 4-people, ensuring a personalized experience. Your first stop is the stunning Kings Park Botanic Gardens. From this elevated vantage point you will see fabulous views …
» see all Perth Private & Custom Tours
» Perth Shore Excursions
When your ship docks in Fremantle, take a shore excursion for a walking tour through the dynamic port city-known for its historical sites, well-preserved architecture and a vibrant arts and restaurant district. You'll see Fremantle Prison, the Roundhouse, Town Hall, and the Cappucino Strip with an expert local guide sharing stories and insider knowledge about this lively city with a relaxed and alternative ambiance. Enjoy a stop at the notorious Fremantle Prison, built in the 1850s by convict labor and in use until 1991. UNESCO added Fremantle Prison to its World Heritage list …
» see all Perth Shore Excursions
» Perth Sightseeing Tours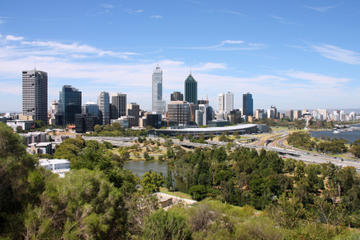 Explore the city of Perth - the most isolated capital city in the world - on a walking tour of the Central Business District, which borders the lovely Swan River. With a local guide, see attractions like the Bell Tower, Stirling Gardens and King Street, and discover the history of this former colonial outpost as you listen to stories of how Perth's notable figures, from the founding fathers to today's business magnates, shaped the city. Start your tour at the Perth Town Hall, a beautiful example of Victorian Free Gothic architecture built by convicts in the 1860s and lovingly restored in 2005…
» see all Perth Sightseeing Tours
» Perth Tickets & Passes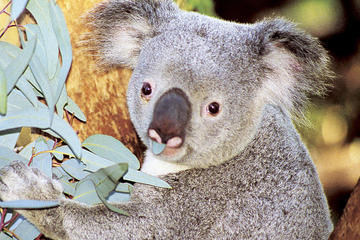 Take pleasure in a cruise along the Swan River, viewing sights including Kings Park and the magnificent homes along millionaires row. Then, visit the Perth Zoo. This zoo was opened in 1898 and at that stage, only housed two lions, a tiger and six staff. The zoo is now home to over 1800 animals and focuses on providing visitors with an experience they would not receive, unless in the wild! Perth Zoo has one of Australia's best collections of native and exotic animals. See spectacular reptiles, wander among Australia's unique marsupials or experience an African Savannah …
» see all Perth Sightseeing Tickets & Passes
» Perth Transfers & Ground Transport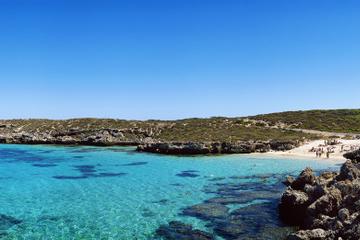 Located just 11 miles (18km) off the coast of Perth's, Rottnest Island is widely regarded as one of Western Australia's most beautiful islands with its stunning coral reefs, crystal clear waters and unique wildlife. Hop on a high-speed ferry from Hillarys Boat Harbour and enjoy free time to explore the Rottnest's pristine bays and secluded beaches - some of the finest in the world and the island's unique architecture at your leisure, before returning to Hillarys Boat Harbour in the afternoon. Depart Hillarys Boat Harbour on a morning ferry for your day out at Rottnest Island! …
» see all Perth Transfers & Ground Transport
» Perth Walking & Bike Tours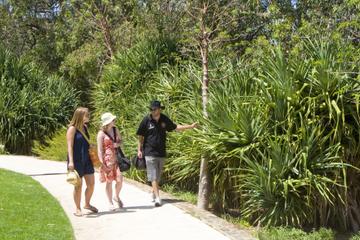 For one of the most authentic Aboriginal experiences in Western Australia, take a leisurely walking tour in Kings Park with an indigenous guide. Against the background of the Botanic Gardens and Swan River, see plants that traditionally provided food, medicine and shelter; handle tools that were used for hunting and cooking; hear stories of the Dreamtime; and learn of early encounters with European settlers. Your knowledgeable guide makes the city's Aboriginal past come to life, right in the middle of modern day Perth …
» see all Perth Walking & Bike Tours
» Perth Water Sports
Swim with wild dolphins in the sheltered bays and islands off Rockingham, only 40-minutes by road from Perth.This is a unique opportunity to interact with the dolphins in their natural environment. Over the course of 20 years, the crew has befriended over 200 local dolphins, and this familiarity makes for an incredible day interacting with these amazing, intelligent creatures. On arrival to Rockingham, you'll board the custom-made dolphin swim vessel complete with a large rear platform, making access to the water very easy …
• All Perth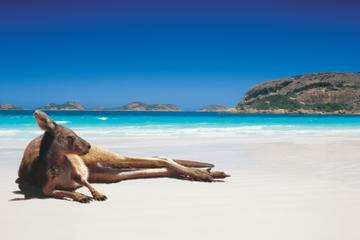 If you would like to view a complete list of all Perth Tours, Travel & Activities, you can search for great things to do by category, location, traveller reviews or price to plan the perfect magical journey.
Click here for ALL Perth Tours, Travel & Activities
« AUSTRALIA • Tours & Travel • Western Australia • Perth