« HOME • EGYPT • Tours & Travel
Egypt Tours, Travel & Activities
Named by the Pharaohs, Egypt is the oldest civilization in the world. And did you know that one third of the world's treasures were located in Luxor? There is so much to do and see all over Egypt - this lovely warm land with its charming and hospitable people. Your one and only problem is likely to be that you may never want to leave.

• Cairo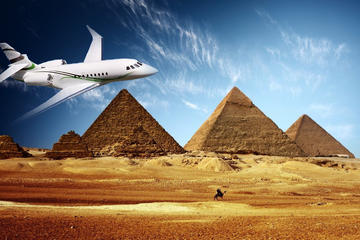 Cairo's historic buildings are buried in age-old quarters of the city that have yet to be tamed and made tourist-friendly, so take a tour to get beneath the skin of this manmade wonder. While the Giza Pyramids are right on Cairo's doorstep, the city is also a great base for excursions to destinations further afield like Memphis or Alexandria, or why not customize your own private tour? Cairo is the capital of Egypt and one of the largest cities in both Africa and the Middle East …
» ALL Cairo Tours, Travel & Activities
• Alexandria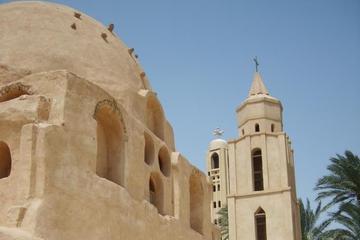 Alexandria was founded around a small Ancient Egyptian town c. 331 BC by Alexander the Great. It became an important center of the Hellenistic civilization and remained the capital of Hellenistic and Roman & Byzantine Egypt for almost 1000 years until the Muslim conquest of Egypt in AD 641, when a new capital was founded at Fustat (later absorbed into Cairo). Hellenistic Alexandria was best known for the Lighthouse of Alexandria (Pharos), one of the Seven Wonders of the Ancient World …
» ALL Alexandria Tours, Travel & Activities
• Aswan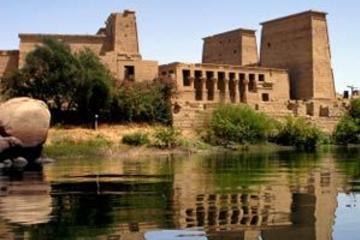 Aswan is the ancient city of Swan, which was in antiquity the frontier town of Egypt to the south. It stood upon a peninsula on the right (east) bank of the Nile, immediately below the first cataract, which extend to it from Philae. It is supposed to have derived its name from an Egyptian goddess with the same name. Laid-back and pleasant, Aswan is the perfect place for a break from Egyptian travel. The Nile is magically beautiful here as it flows around palm-studded islands dotting its waters, ideal for languid sailing trip …
» ALL Aswan Tours, Travel & Activities
• Dahab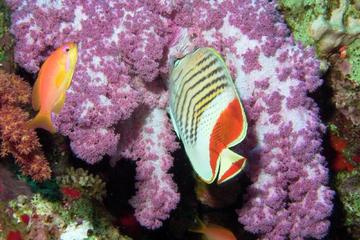 The Three Pools is a magnificent snorkeling location 10 km south of Dahab, at Southern Oasis. They are connected pools with beautiful coral reef. The Moray Garden snorkeling area is situated 300 Meters from the Three Pools. During the high tide you can also go for diving in this magnificent site. You can go walking for five minutes to Moray Garden which is formed of two golden coral towers, this site is ideal for learning diving as it is protected from the waves and easy to enter from the beach …
» ALL Dahab Tours, Travel & Activities
• Giza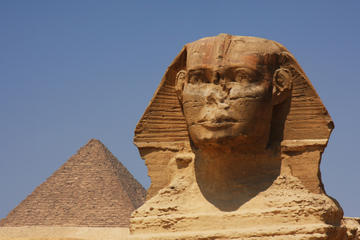 A half day tour in Cairo to visit the Pyramids of Giza and Sphinx with their grandeur architecture that testifies the glory of ancient Egypt civilization. On a private half day tour you are going to set back in time to see one of the remaining wonders of the ancient world the Great Pyramids of Giza and their guarding Sphinx. You will be accompanied with an expert Egyptologist tour guide who will provide a fascinating introduction of the Pyramids of Choeps, Khafre and Menakaure. You will have you free time if you want to enter inside any of the Pyramids …
» ALL Giza Tours, Travel & Activities
• Hurghada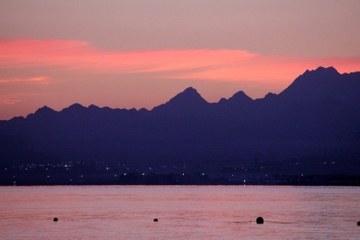 Set on the Red Sea coast, Hurghada is holiday central for diving, snorkeling, sailing and fishing trips. A good base for excursions to Luxor or Cairo, Hurghada turns into a party town by night, with hotel restaurants and nightclubs turning up the heat. With warm temperatures year-round, and little chance of rain, it's also a popular winter holiday destination. Of course, the main reason to visit Hurghada is for the beautiful Red Sea, which is excellent for diving or snorkeling …
» ALL Hurghada Tours, Travel & Activities
• Luxor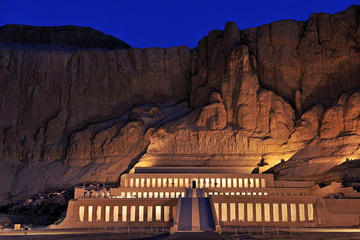 People have been visiting the magnificent monuments of Luxor for thousands of years. Built on the site of the ancient city of Thebes, Luxor is an eccentric combination of provincial town and staggering ancient splendor. The concentration of monuments is extraordinary, towering incongruously above the buzz of everyday life. The sheer size and number of its wonderfully preserved monuments have made Luxor Egypt's greatest attraction after the pyramids …
» ALL Luxor Tours, Travel & Activities
• Safaga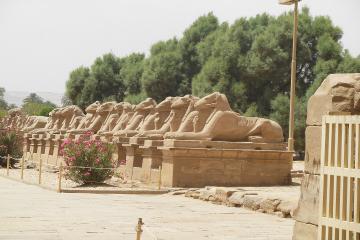 Discover the archaeological treasures of Luxor on this private day trip from Safaga port. Traveling by private air-conditioned vehicle, head for Luxor and explore the headline tombs and sites with a qualified Egyptologist guide. Visit the incredible Valley of the Kings, behold the breathtaking Temple of Hatshepsut and Colossi of Memnon, see Karnak Temple and take a felucca ride on the Nile. Enjoy lunch on a Nile island, and in-depth attention from your knowledgeable guide on this private tour all add to your enjoyment …
» ALL Safaga Tours, Travel & Activities
• Sharm el Sheikh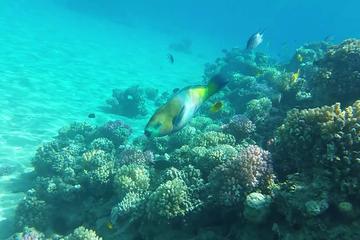 Sharm el Sheikh is a popular resort on the Red Sea. The southern coast of the Gulf of Aqaba, between Tiran Island and Ras Mohammed National Park, features some of the world's most brilliant and amazing underwater scenery. The crystal-clear waters, rare and lovely reefs and an incredible variety of exotic fish darting in and out of the colorful coral have made this a snorkeling and scuba-diving paradise, attracting visitors from all over the globe …
» ALL Sharm el Sheikh Tours, Travel & Activities
• All Egypt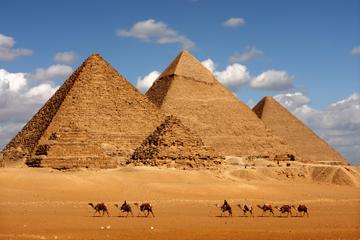 If you would like to view a complete list of all Egypt Tours, Travel & Activities, you can search for great things to do by category, location, traveller reviews or price to plan the perfect magical journey.
… ALL Egypt Tours, Travel & Activities