« ENGLAND • Tours & Travel
England Tours, Travel & Activities
Until recently England was generally thought of as a gentle, fabled land freeze-framed sometime in the 1930s, home of the post office, country pub and vicarage. It's now better known for vibrant cities with great nightlife and attractions, contrasted with green and pleasant countryside.
• London
If you want big, you'll go no bigger than London. The world's tenacious financial center, London is known for its chaotic walkways, historic relics plundered from afar, ancient pubs, regal palaces, myriad accents, and endless nightlife. Whatever your tastes are, you can satisfy them here, in London. From London on a day trip you can visit magical Stonehenge, York, Oxford, the Cotswolds, Liverpool, the Lake District, Salisbury, Paris and other European destinations …
» see all London Tours, Travel & Activities
• East of England
England between the Wash and Thames Estuary has since time immemorial been and continues to be known as East Anglia, including the county traversing the west of this line, Cambridgeshire. Essex, despite meaning East-Saxons, previously formed part of the South East England, as did Bedfordshire and Hertfordshire, a mixture of definite and debatable Home Counties …
» see all East of England Tours & Activities
• Lake District
The landscape of the Lakes is as breathtaking as any you'll find in Switzerland or the French Alps - a sweeping panorama of humpbacked mountains, razorblade crags and scree-covered hillsides, strewn with mountainous tarns and some of the largest natural lakes anywhere in England. With its three lakes framed by a seemingly expanse of rolling hills and craggy peaks, Buttermere Valley is one of the Lake District's most striking landscapes …
» see all Lake District Tours & Activities
• North West England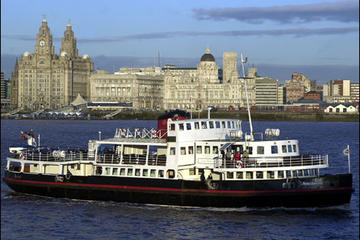 England's North Country has something for everyone. Manchester, the country's "second city," is a center of arts, media and sports, and Liverpool, too, is a world-renown cultural center and, famously, the birthplace of The Beatles. The Lake District's Windermere, home to the largest lake in England, is the busiest and most commercial of the lakes. The streets are thronged with ice-cream sellers, souvenir stalls, chintzy tearooms and fish-and-chips shops, but the lake itself remains undeniably beautiful …
» see all North West England Tours & Activities
• South East England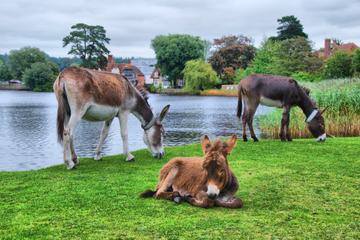 Southeast England is popular for its proximity to London, but offers many attractions of its own including the oldest universities, royal palaces, castles, cathedrals and stately homes. Discover the unique regions of Oxford, Windsor, Winchester, Brighton, Canterbury and more. Highclere Castle is best known as the filming location of the popular British TV drama Downton Abbey and home to the fictional Crawley family …
» see all South East England Tours & Activities
• South West England
The South West with its long Jurassic coastline is a haven for tourists and so many tourist attractions can be found here. Stonehenge, the most famous prehistoric standing stones in the world are located here as well as Dartmoor and Exmoor National Parks, and the dramatic Land's End. Ranging from the wide sweep of Whitsand Bay to tiny hidden coves reached by winding tracks, the beaches of South Cornwall are as perfect for lazy summer days as for invigorating winter walking …
» see all South West England Tours & Activities
• West Midlands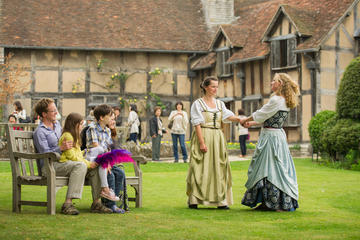 The West Midlands, in its broadest sense, is the western part of central England). The region is heavily populated and industrialised, including several of the largest cities in the country, though still retaining much natural beauty in the rural counties. The region also encompasses five Areas of Outstanding Natural Beauty, the Wye Valley, Shropshire hills, Cannock Chase, Malvern Hills, and parts of the Cotswolds …
» see all West Midlands Tours & Activities
• Yorkshire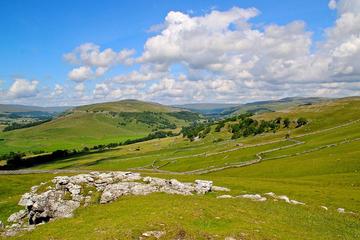 England's largest county is a northern region full of modish cities; brooding, untamed landscapes; and a coastline of sandy beaches and rugged cliffs. English history lives on in Yorkshire, from the Roman remains at Aldborough to Viking origins of the city of York and the vast Gothic abbeys of the Middle Ages. Palatial mansions from Tudor and Georgian times dot the countryside, and the Industrial Revolution of the late 18th century saw the foundations of the great milling and steel cities of Leeds, Bradford and Sheffield …
» see all Yorkshire Tours & Activities
• All England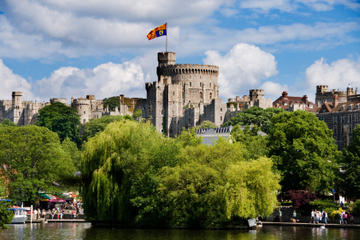 If you would like to view a complete list of all England Tours, Travel & Activities, you can search for great things to do by category, location, traveller reviews or price to plan the perfect magical journey.
Click here for ALL England Tours, Travel & Activities
« ENGLAND • Tours & Travel