« GERMANY • Tours & Travel • Bavaria • Munich
Munich Tours, Travel & Activities
Munich is a popular tourist destination and has been described as Germany's secret capital. Center of the city is the Marienplatz with the Old and the New Townhall, its tower contains as attraction the Rathaus-Glockenspiel, an ornate clock with almost life-sized moving figures that show scenes from a medieval jousting tournament.
» Munich Cultural & Theme Tours
Visit the 14th century Ettal Monastery, then spend the afternoon exploring Zugspitze, Germany's highest peak, soaring to 9,788 feet (2,962 meters). Take the cable car up and the cogwheel train back down to appreciate the full alpine experience. With departure at 10:15am, you can even have a sleep in! After your visit of the monastery, you will head to the highest peak in Germany, the Zugspitze …
… see Munich Cultural & Theme Tours
» Munich Day Trips & Excursions
Hidden in the seclusion of the Bavarian mountains, King Ludwig II built two of his dream castles, Neuschwanstein and Linderhof. This trip from Munich shows you both of these extraordinary castles, the legacy of of Bavaria's fairytale King. Capture the grandeur of these castles and the picturesque mountain scenery of Bavaria in one magical day …
… see all Munich Day Trips & Excursions
» Extended Tours from Munich
Take the scenic route from Munich to Frankfurt on a five-day independent coach tour along the Romantic Road! Enjoy relaxing drives through the countryside and visit some of the most picturesque places in Germany. Visit the Zugspitze, the highest peak in Germany, that will captivate you with its stunning views. See the medieval old town of Rothenburg ob der Tauber, and explore the former banking empire of Augsburg …
… see all Munich Multi-Day & Extended Tours
» Munich Food, Wine & Nightlife
Whether you're in Munich for Oktoberfest or just want to experience its famous beer scene, this behind-the-scenes beer tour will give you the inside scoop of one of the city's most renowned breweries - Paulaner. Beer brewing is an art in Germany, a centuries-old tradition that you'll learn about with an experienced guide. Tour Paulaner Brewery, meet the master brewers and enjoy a beer sample accompanied by a fresh Bavarian pretzel …
… see all Munich Food, Wine & Nightlife
» Munich Holiday & Seasonal Tours
Get swept up in the festive atmosphere of the Christmas markets in Munich, Germany, on this family-friendly tour. Your guide will explain the history and displays at various Christmas markets around Munich's Old Town including Christkindlmarkt in Marienplatz, the Christmas village at the Munich Residenz and the Medieval Market near Odeonsplatz. Admire beautiful Nativity scenes, shop for hand-crafted gifts …
… see all Munich Holiday & Seasonal Tours
» Munich Outdoor Activities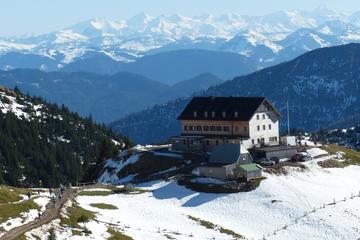 Experience beautiful panoramic views in a guided hiking tour to the Rotwandhaus. Your local guide will provide you with many local insights about the area and you will have the unique opportunity to witness breathtaking views of the Alps alongside a small group of like minded hiking enthusiasts. Start your tour at the Taubenstein Base Station. To avoid the steep ascent, enjoy a beautiful scenic ride in the gondola …
… see all Munich Outdoor Activities
» Munich Private & Custom Tours
Famous for its beautiful architecture and Bavarian charm, and renowned for its annual Oktoberfest, Munich has much to offer any visitor. On this private half-day tour, including a city tour plus excursion to Andechs Monastery and brewery, you'll see top attractions. View the Cathedral of Our Blessed Lady, Old Town Hall at Marienplatz and the German Museum as you learn about the region from an expert local guide …
… see all Munich Private & Custom Tours
» Munich Shows & Sports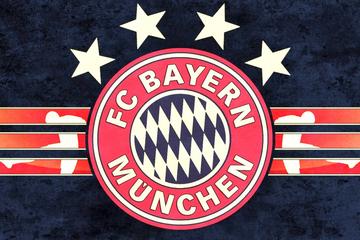 Watch an Baryern M¨nchenfootball match at Allianz Arena and admire the club which plays in Germany's top tier Bundesliga. Based at 25 Werner-Heisenberg-Allee at the northern edge of Munich's Schwabing-Freimann borough on the Fröttmaning Heath, it is the third largest arena in Germany behind Signal Iduna Park in Dortmund and the Olympiastadion in Berlin. Grab your chance now to book one of a few select dates, and see a 1.5-hour Bayern M¨nchen game from a great location …
… see all Munich Shows & Sports
» Munich Sightseeing Tours
Experience the best of Munich - from top attractions to its legendary beer - with this Munich Super Saver that combines two tours at a discounted price! Spend the first part of your day on a city hop-on hop-off tour to see sights like the National Theatre, the Viktualien market and the Marienplatz independently, and then enjoy a behind-the-scenes tour the famous Paulaner Brewery in the afternoon! …
… see all Munich Sightseeing Tours
» Munich Tickets & Passes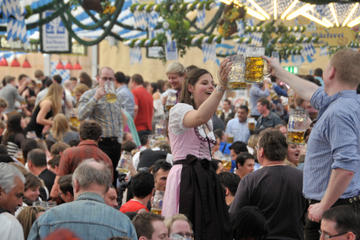 Experience the best of Bavaria's beer culture on this 5-hour Oktoberfest history tour in Munich, with a reserved table at Käfer's Wies'n-Schänke. Explore the festival grounds of Theresienwiese with your guide as you learn the history behind the world-famous Oktoberfest celebrations and its place in Munich culture. Then, take your reserved seat at Käfer's Wies'n-Schänke and enjoy a traditional 'brotzeit' platter of food with beer from the Paulaner brewery as you listen to live brass band music. Tickets are likely to sell out fast! …
… see all Munich Tickets & Passes
» Munich Transfers
Enjoy a comfortable transfer from your Munich center hotel to Munich Airport in a private air-conditioned van. Your driver is multi-lingual and will make sure that your departure from Munich is as comfortable and relaxing as possible. Why go through long lines for a shuttle transfer or wait for a taxi when you can choose to travel in style in a private luxury van with up to 6 people in your group (depending on option selected). Your English speaking driver will pick you up at your centrally located hotel in Munich and take you to Munich Airport in a comfortable private luxury van …
» Munich Walking & Biking Tours
There's no better way to explore Munich than by bike. You decide where to go, where to stop and all at your own pace. Take this opportunity to pre-book bike rental and feel the freedom of the city! Munich is one of Europe's most cycle-friendly cities, offering miles of cycle paths throughout it's famously "green" center and it's equally picturesque environs. The surrounding Bavarian countryside is a cyclist's paradise
… see all Munich Walking & Biking Tours
• All Munich
If you would like to view a complete list of all Munich Tours, Travel & Activities, you can search for great things to do by category, location, traveller reviews or price to plan the perfect magical journey.
Click here for ALL Munich Tours, Travel & Activities

« GERMANY • Tours & Travel • Bavaria • Munich