SPAIN TOURS, TRAVEL & ACTIVITIES
Spain is sometimes a surprise to people who know its reputation for great beach holidays. There is everything from lush meadows in the Northern provinces, snowy mountains to almost desert in the South.
ANDALUSIA, BASQUE COUNTRY, BALEARIC ISLANDS, CANARY ISLANDS, CATALONIA,
EASTERN SPAIN, GALICIA, MADRID, NORTHERN SPAIN, SOUTHERN SPAIN,
TRAVEL TO ANDALUSIA, SOUTHERN SPAIN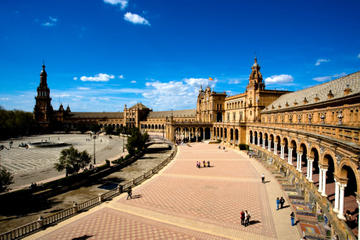 ANDALUSIA Tours, Travel & Activities


With strong Islamic roots and a history of unrelenting poverty, Andalucia is perhaps the least European part of western Europe; but the region's heritage is Spanish as well as Moorish. It gave us Velazquez, Picasso and Lorca, and is also a hotbed of flamenco, fiesta and bullfighting ...


---
ANDALUSIA

: Cadiz, Cordoba, Costa del Sol, Granada, Malaga, Seville,

... see all
---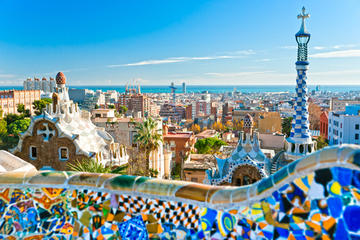 BARCELONA Tours, Travel & Activities


Barcelona is one of the most beautiful and vibrant cities of Spain and these tours will provide you with an overview of its delights and opportunity to explore. Enjoy discovering the treats left behind by Gaudi, Barcelona's world famous architect, and Picasso the world famous artist ...
---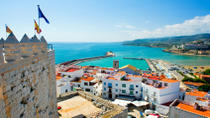 VALENCIA Tours, Travel & Activities


Spain's third-largest city, and capital of the province of Valencia, comes as a pleasant surprise to many. Home to paella and the Holy Grail, it is also blessed with great weather and the spring festival of Las Fallas, one of the wildest parties in the country ...
---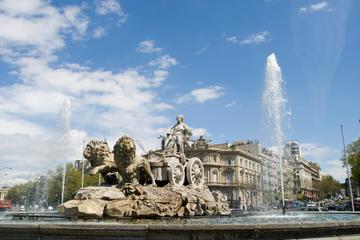 Madrid Tours, Travel & Activities


Discover Madrid as the multi-faceted city it is, from its Arab-fortress origins to the court days during the reign of Phillip II and that of Charles III and finally to present day Madrid. It was during the reign of Charles III in the 18th Century when most artistic and cultural ideas were introduced ...
---

BASQUE COUNTRY Tours, Travel & Activities


The precise origins of Bilbao have not been determined. However, a settlement had already been established and had significantly developed on both banks of the ria del Nervion before it officially became a villa. It was Don Diego Lopez de Haro V, lord of Vizcaya, who gave the city his title in the year 1300 ...
---

SANTIAGO DE COMPOSTELA Tours


Apart from the undisputed splendour of its gold-tinged monuments and the charm of its medieval streets, Santiago de Compostela is a lively city with a sizable student population during term. Its story begins with Santiago Apostol, but the region had long been inhabited by Visigoths, Romans and Celts ...
---

BALEARIC ISLANDS Tours, Travel & Activities


Have a great holiday in Spain with these terrific tours of the Balearic Islands - an archipelago in the Mediterranean Sea, off the coast of Spain. Palma de Mallorca, capital of the Balearic Islands, not only offers its visitors sunshine, numerous bars and restaurants, shops but also a beautiful harbour and a historical centre ...
---

CANARY ISLANDS Tours, Travel & Activities


The Canary Islands are an Atlantic territory of Spain on the west coast of Africa, near Morocco, Cape Verde and the archipelagos of the Azores Islands and Madeira Islands, both Portuguese territories. Tenerife is the biggest island of the Canaries, while Gran Canaria is the larges island by population ...
---
HOTELS AND RESORTS IN SPAIN
---
---
HOME • SPAIN •

SPAIN TOURS & TRAVEL
Looking for something specific?
IN THIS SECTION:

SPAIN TOURS & TRAVEL

BALEARIC ISLANDS

FORMANTERA

,

IBIZA

,

MALLORCA

,

MINORCA

,

CANARY ISLANDS

GRAN CANARIA

,

LANZAROTE

,

TENERIFE

,


CENTRAL SPAIN

MADRID

,

EASTERN SPAIN

BARCELONA

,

VALENCIA

,

NORTHERN SPAIN

BASQUE COUNTRY

,

SANTIAGO DE COMPOSTELA

,

SOUTHERN SPAIN

CADIZ

,

CORDOBA

,

COSTA DEL SOL

,

GRANADA

,

MALAGA

,

SEVILLE

,

HOLIDAY PACKAGES

KEY SECTIONS you may also like:
Discover
Spain
Spain
Hotels
---
Pedrera Building, Barcelona
---
<!- Begin Viator Partner Widget -> <!- End Viator Partner Widget ->
---