« USA • Tours & Travel • Washington • Seattle
Seattle Tours, Travel & Activities
Seattle is the city that a lot of people think of when they think of the Pacific Northwest. Renowned for its famous coffee, Starbucks, Seattle's Best Coffee and Tully's, and for the creation of the musical genre 'grunge', which spawned bands such as Nirvana and Pearl Jam, Seattle has much more to offer than just coffee and music. Humans have lived in Seattle for 4,000 years, with white settlers coming in the mid-19th century.
» Seattle Air, Helicopter & Balloon Tours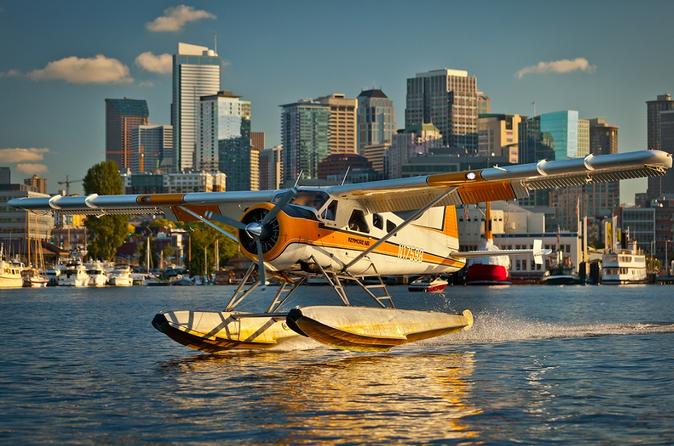 See the sights of Seattle during a 20-minute flight in a 5- or 10-passenger seaplane. Everyone gets a window seat on this flightseeing tour over Seattle's waterfront areas that provides you with aerial views of the Space Needle, Lake Union, professional sports stadiums and the downtown skyline. Listen to music and recorded commentary about the city, and end with a picture perfect water landing in the heart of the city. Make your own way to Lake Union, located in the heart of Seattle, and board your seaplane …
» see all Seattle Air & Helicopter Tours
» Seattle Classes & Workshops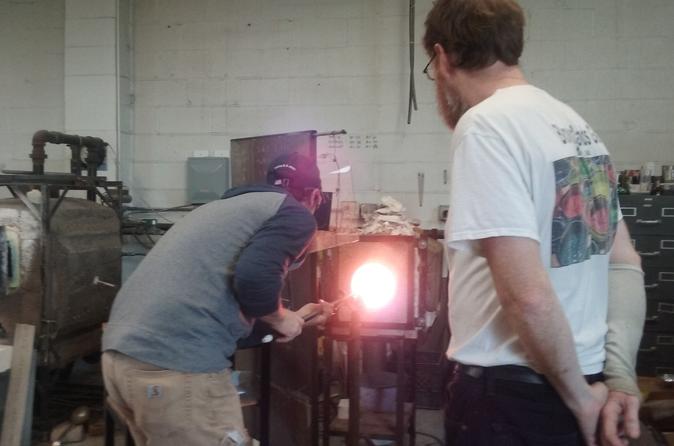 Create your own glass piece and learn the art of glass blowing in this private glass blowing class. Float, bowl, or paperweight, you choose the item and the colors, and you make it yourself, with help from the experts, of course. After you make your glass item, you'll get a tour of Fremont, see the famous Fremont Troll, and stop at Theo's Chocolates. The experience is one of a lifetime. You get to choose the item, perhaps a bowl, a globe, or a paperweight, and you choose the colors …
» see all Seattle Classes & Workshops
» Seattle Cruises, Sailing & Water Tours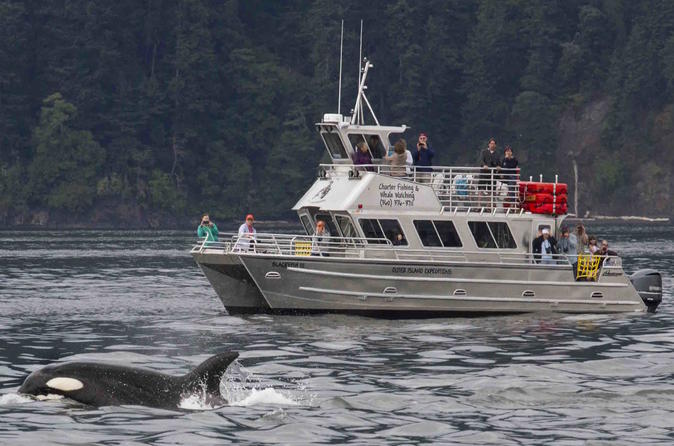 This Anacortes whale watching tour departs from Skyline Marina and cruises out through the San Juan Islands. Experience nature first hand with knowledgeable captains and naturalist guides, who have advanced degrees in biology, geology, and more. Great pride is taken in this fleet of small, high speed vessels with small groups - never carrying more than 30 passengers. The Blackfish fleet are the fastest in the region: the newest vessel the Blackfish III is the first marine ambulance in Washington state …
» see all Seattle Cruises & Water Tours
» Seattle Cultural & Theme Tours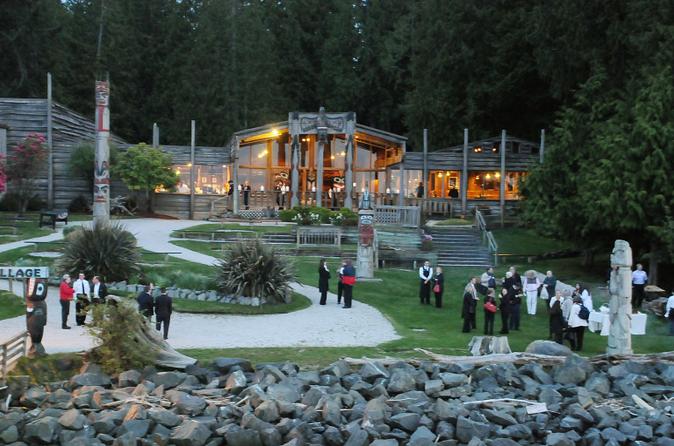 Myth and magic come to life at Tillicum Village, located 8 miles from Seattle's waterfront on Blake Island State Park. Here, you have the opportunity to learn about the Native American culture and watch a 25-minute show featuring traditional song and dance. A delicious fish buffet is included on this enriching and enthralling excursion for the entire family. When you arrive at Tillicum Village, make your way up to the longhouse along the pathway strewn with clam shells bleached by the sun …
» see all Seattle Cultural & Theme Tours
» Seattle Day Trips & Excursions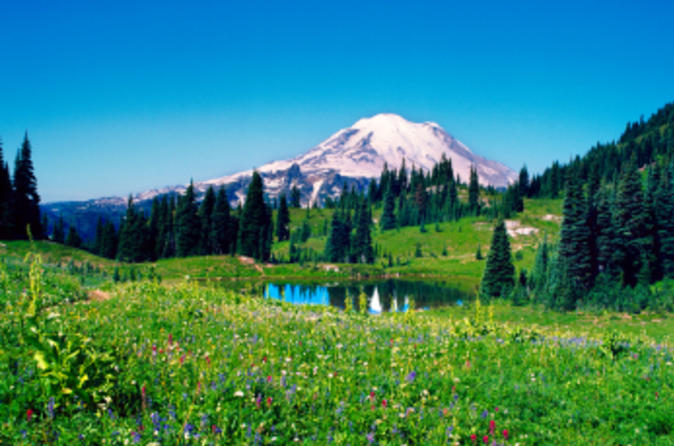 Of all the mountains that surround Seattle, Mt Rainier stands the boldest. Appreciate the beauty of Mt Rainier on this full-day tour from Seattle. On clear days, you can see the mountain from downtown, but to grasp its full grandeur and magnificence, you must see it up close! Breathtaking vistas await you on Mt Rainier, whose rocky peak stands more than 14,000 feet (4,267 meters) tall! Enjoy unobstructed views of the Seattle area from the mountain …
» see all Seattle Day Trips & Excursions
» Seattle Family Friendly Tours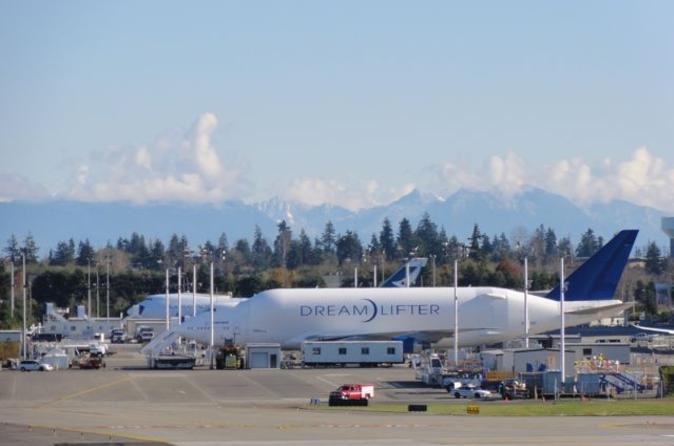 Love flying? Now you can tour the factory where they build and test the famous Boeing aircraft, the world's number one aerospace company! This amazing 1.5-hour small-group tour showcases the magnificent 747, 767, 777 aircraft used worldwide and the Dreamliner which is currently in production, all housed here in the world's largest building. Book now for an experience unique to Seattle! …
» see all Family Friendly Tours from Seattle
» Seattle Food, Wine & Nightlife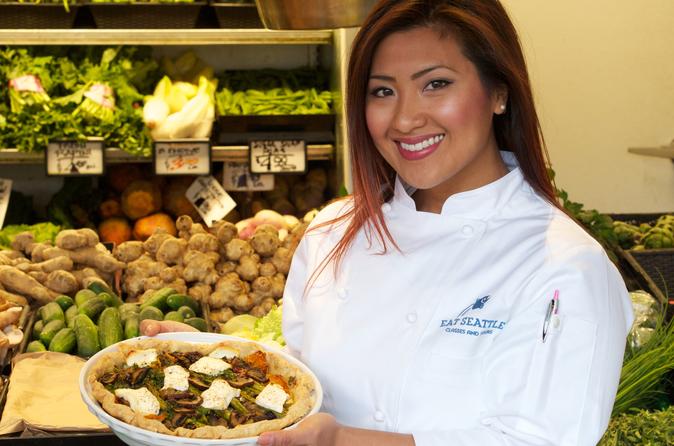 This chef-guided, small-group food tour takes a journey through Pacific Northwest culture by tasting Seattle's best artisan vendors in the famous Pike Place Market. Get the inside scoop on where chefs shop and where locals hang out. Enjoy diverse tastings at 10 different places within the market - and food options like macaroni and cheese, coffee, pickles, yogurt, and much more. All groups are kept to smaller sizes to ensure easier navigation of the market, more tastings, and a better platform to ask questions and interact with the group…
» see all Seattle Food, Wine & Nightlife
» Seattle Holiday & Seasonal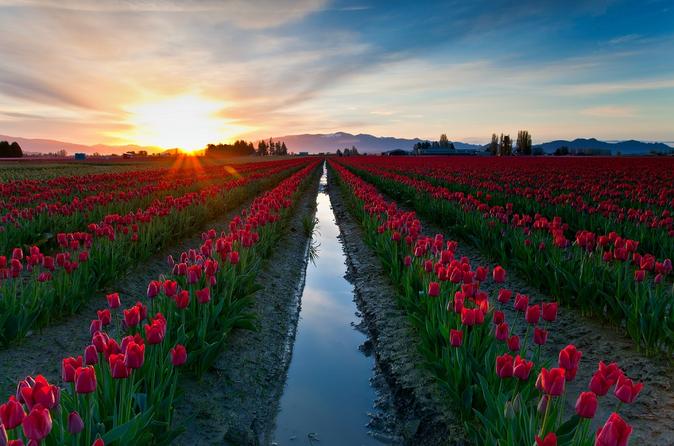 Brighten up your spring with a day trip from Seattle to the annual Skagit Valley Tulip Festival, one of the most magnificent floral displays in the US! Admire the vibrant, vast tulip fields on a leisurely stroll, and stop to chat with the tulip growers and purchase some eye-catching flowers. This stunning spectacle is sure to amaze your senses! Your tour will also include admission to the breathtaking gardens at Tulip Town and Roozengaarde, where you can wander through row after row of rainbow-hued tulips …
» see all Seattle Holiday & Seasonal
» Seattle Outdoor Activities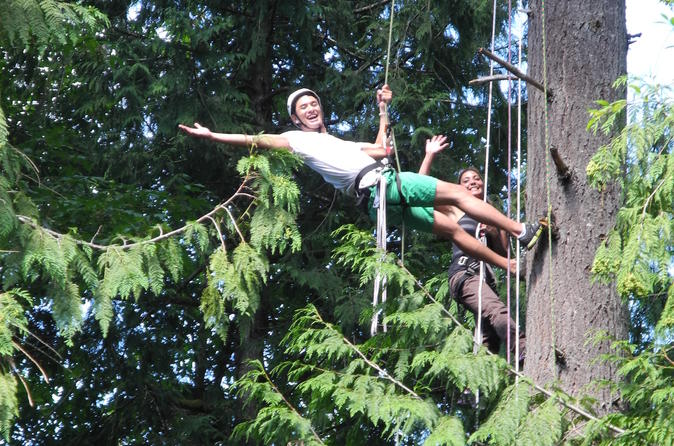 This is your chance to do something not even .1% of the population has done, but now you can. In small-groups between 2-10 people climb on multiple trees, between 150 and +200 feet high. See the unique perception and feel what it's like to be a bird or a monkey as you swing through the open air and catch branches, harnessed by top rope. Climb your way up some of the tallest trees in the world to amazing views while learning and connected to nature like you have never done before, beyond the trail …
» see all Seattle Outdoor Activities
» Seattle Private Tours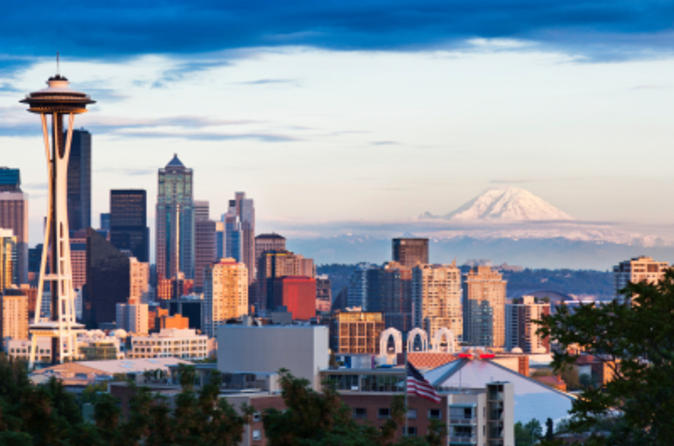 Get up close and personal to the Emerald City on this private sightseeing tour of Seattle's highlights. On this personalized tour, decide between must-see attractions including Pike Place Market, Pioneer Square and the Ballard Locks, as well as Chinatown and other diverse neighborhoods that give Seattle its character. Choose from popping into local art galleries, grabbing coffee from the original Starbucks, browsing the vendors at Pike Place, or soaking up sweeping views of Puget Sound, Mt Rainier and the Olympic Mountains …
» see all Seattle Private Tours
» Seattle Shore Excursions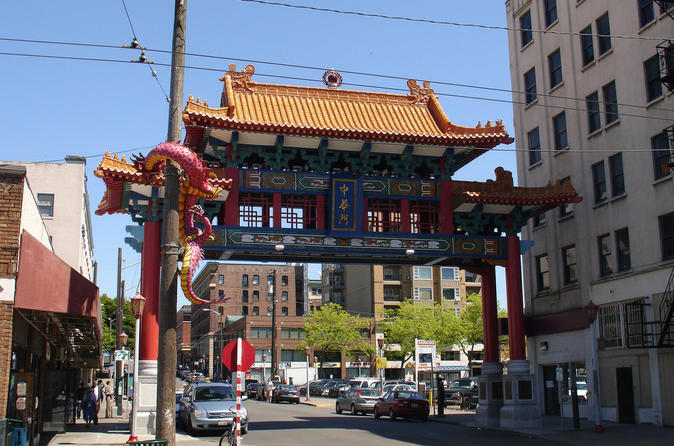 Pike Place Market and Pioneer Square are just some of the prominent landmarks you see on this tour of Seattle highlights. During a 1.5-hour shore excursion by minibus, an informative guide entertains you with commentary about the city's history and pop culture while you listen to tunes by Kurt Cobain and other Seattle musicians. Pass by the University of Washington, Chinatown, Lake Union's floating homes, the Space Needle and more …
» see all Seattle Shore Excursions
» Seattle Shows, Concerts & Sports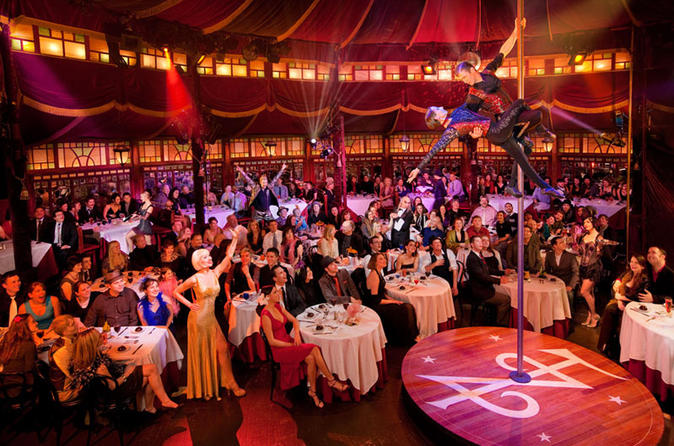 Enjoy a unique evening of cabaret, comedy and a full-course dinner at the famous Teatro ZinZanni in Seattle! Set in a turn-of-the-century tent, Teatro ZinZanni is a big night out unlike any other and is much more than just dinner, it's a 3-hour whirlwind of cirque, comedy and cabaret all served up with a delicious 5-course meal. Opt for the matinee and enjoy a 2-hour show with a delicious 4-course meal. Described as "the Kit Kat club on acid," and "the place where the Moulin Rouge meets Cirque du Soleil" …
» see all Seattle Shows, Concerts & Sports
» Seattle Sightseeing Tours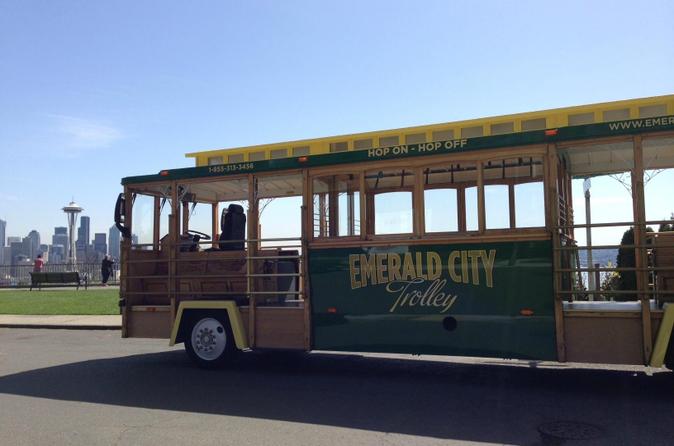 Create your own sightseeing adventure on a hop-on hop-off trolley tour of downtown Seattle. With either a 1-day or 3-day ticket, you'll have unbridled access to the trolley's 16 stops, letting you choose where you want to get off to explore Seattle's many wonders. Visit the Space Needle, explore Pike Place Market or splash in the International Fountain. When you're ready to move on, just hop back on the narrated tour and enjoy the ride to the next stop …
» see all Seattle Sightseeing Tours
» Seattle Tickets & Passes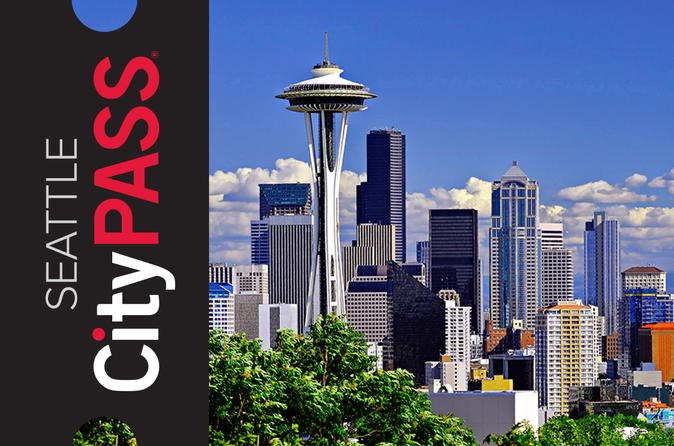 Get the Seattle CityPASS, the best deal in the Emerald City. Your Seattle CityPASS gives you tickets to Seattle's premier attractions including the Space Needle, saving you time and money. Each ticket booklet is packed with useful information, including hours of operation, transport and contact information, plus insider tips so you can get the most out of your visit to Seattle. Your Seattle CityPASS includes tickets to many must-see attractions …
» see all Seattle Tickets & Passes
» Seattle Transfers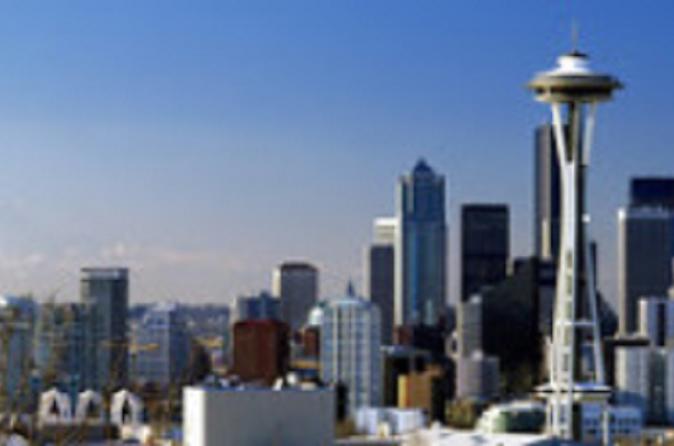 Reach your destination in a stress-free and convenient way! This service provides ground transportation from anywhere in Washington State to/from Seattle Tacoma International Airport. Whether we're servicing customers in Seattle, Edmonds, Lynnwood, Everett, Mukilteo, Bothell, Bellevue, Kirkland, Shoreline, Seatac or Tacoma our commitment to deliver a seamless experience is consistent. We work hard to provide an economical and convenient experience for our clients …
» see all Seattle Transfers & Ground Transport
» Seattle VIP & Exclusive Tours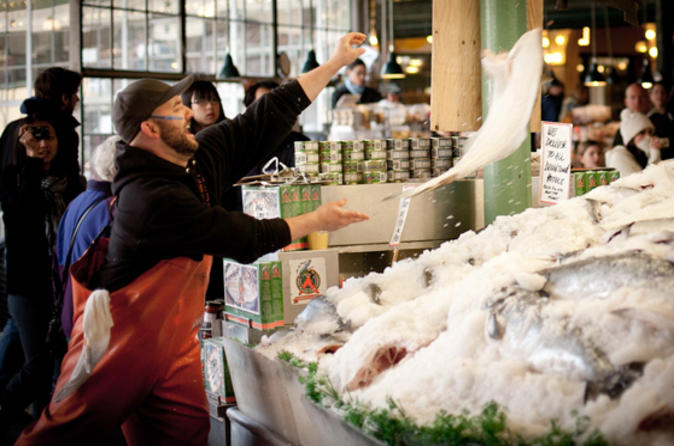 Explore Pike Place Market, Seattle's top attraction, in a way that most locals haven't even experienced - with an early-access tasting tour. Discover the market's many delights as you visit nine different food and beverage vendors for 17 tastings of cheese, salmon, pastries, coffee and more. You can interact with merchants before the crowds arrive, and you'll have a knowledgeable guide to expertly lead you around, entertaining you with stories about the market's history and culture …
» see all Seattle VIP & Exclusive Tours
» Seattle Walking & Biking Tours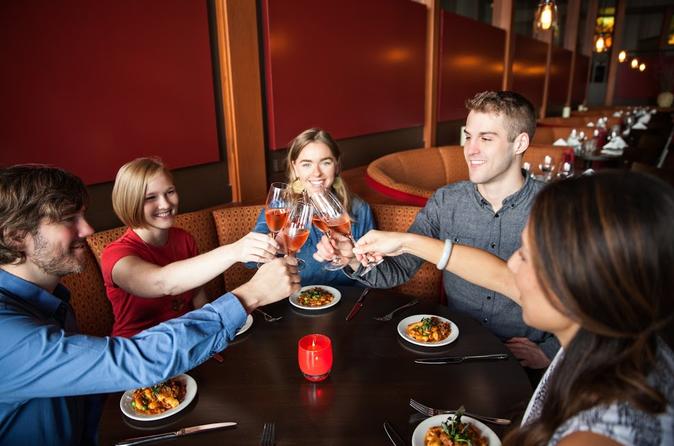 Discover Seattle's tastiest restaurants on a leisurely walking tour of Seattle. Embrace upscale comfort food and enjoy an introduction to some of Seattle's most popular restaurants and meet the chefs as you eat your way through the city at a leisurely pace. Winding your way along the tree-lined streets of Belltown, downtown Seattle and Pike Place Market, you'll meet top chefs and food artisans who will share some of their cooking secrets and tricks of the trade …
» see all Seattle Walking & Biking Tours
» Seattle Water Sports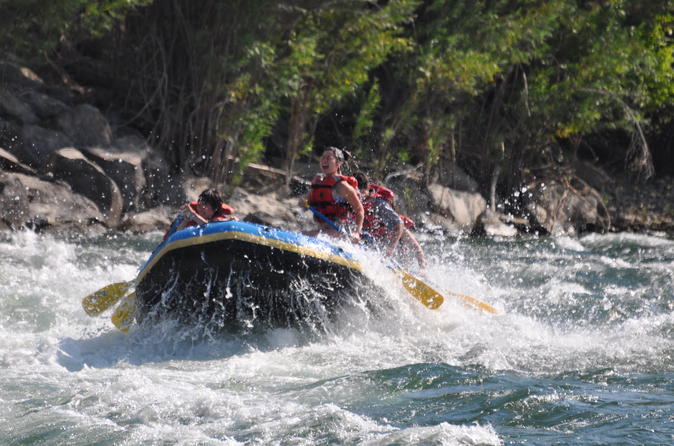 The Wenatchee River is our crown jewel of rivers. Perfect for the 1st time rafter and the experienced whitewater goes, the Wenatchee river is famous for it's big, Roller-coaster style waves, hot weather, and beautiful scenery. Come rafting with Washington's Whitewater Professionals! We offer the best guides on the river, most up-to-date safety gear, and best BBQ lunch on the river. The Wenatchee river is about 2.5 hours east of Seattle in central Washington …
» see all Seattle Water Sports
• ALL Seattle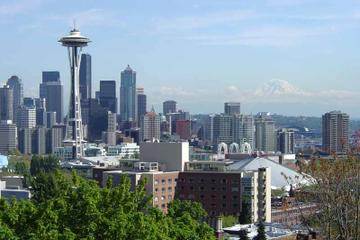 If you would like to view a complete list of all Seattle Tours, Travel & Activities, you can search for great things to do by category, location, traveller reviews or price to plan the perfect magical journey.
Click here for ALL Seattle Tours, Travel & Activities
« USA • Tours & Travel • Washington • Seattle