« CARIBBEAN • Tours & Travel • Curacao
Curacao Tours, Travel & Activities
Curacao's beaches may be nubbled with coral or strewn with imported grains, and the local liqueur may be a first-rate rotgut, but it more than makes up for these niggles with high comfort levels, guaranteed balminess and a friendliness that constantly threatens to bubble over into a party.
» Curacao Cruises, Sailing & Water Tours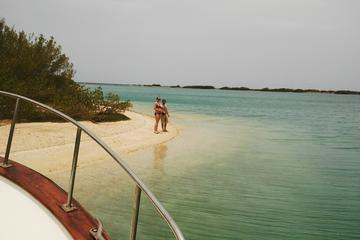 Experience Curacao in the most romantic way possible. This private tour covers both land and sea, and includes equipment, snacks, beverages, and pickup/drop-off at your hotel. Take your partner along on this full day land and sea tour, and see a larger part of beautiful Curacao in an SUV and trawler. At Saint Joris Bay, you may spot some sea-turtles on the north side or in the bay itself. A visit to the ostrich farm and the aloe farm are usually included, if they are open for visitors …
» see all Curacao Cruises, Sailing & Water Tours
» Curacao Cultural & Theme Tours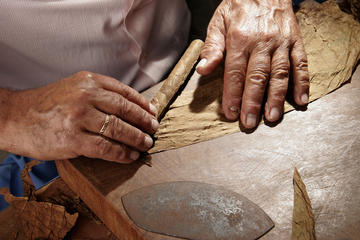 Cigar rolling is an art that isn't just reserved for the masters. Cigar aficionados will learn how to roll their very own award-winning Graycliff Cigar and become a torcedore after one class, validated with a certificate. Take home the cigar that you rolled during the lesson, along with a complimentary cigar and cigar cutter. A luxury item such as a cigar deserves to be complemented with some of the finest rum samplings offered by John Watling's distillery. Enjoy a rum tasting along with a production tour within the distillery …
» see all Curacao Cultural & Theme Tours
» Curacao Day Trips & Excursions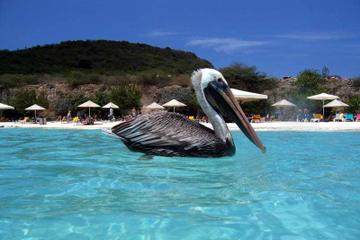 Explore Curaçao in a comfortable air-conditioned 4x4 on this full-day tour. We will visit the west side of the island with its fabulous beaches, caves and people. You will enjoy the privacy of the trip while your guide explains the ins and outs of beautiful Curaçao! See the island on this unique and private trip with a tour-guide and captain who knows the waters and land of Curaçao like no other. All you need to do is join us! We'll pick you up and your party of four at your accommodations and drive to the western part of the island …
» see all Curacao Day Trips & Excursions
» Curacao Outdoor Activities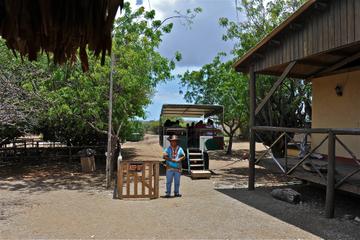 Get acquainted with the biggest birds on Earth at an ostrich farm before exploring Hato Caves with this combo tour from Willemstad. This educational and interactive half-day tour with a local guide gives you the unique opportunity to feed an ostrich with your bare hands! Then it's on to the Hato Caves, where you'll discover unique formations formed thousands of years ago. Learn about the wildlife and history of Curacao on this family-friendly adventure! Board a safari Jeep with an expert guide who will narrate fascinating tidbits about the ostrich …
» see all Curacao Outdoor Activities
» Curacao Private & Custom Tours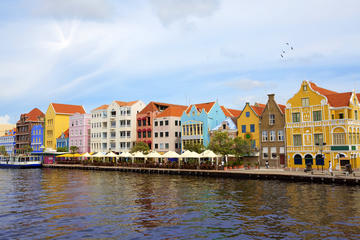 Visit amazing spots around the island, driving not only in the city but also on off-road routes so that you get to see the amazing treasures of Curacao. Whether you want an island tour, beach hopping, nature tours or even visiting caves, this tour is for you! A combination of several activities is also possible! This tour is custom made depending on the preference of your group. Customize your own full-day private tour in Curacao. Where you want to relax on a beach or tour the island, the friendly local staff will help you design your customized tour …
» see all Curacao Private & Custom Tours
» Curacao Shore Excursions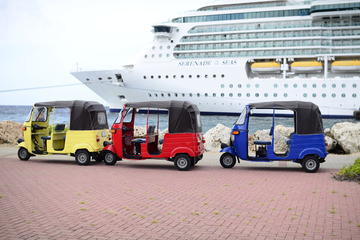 Enjoy the Grand Tour of Willemstad in the comfort of a Tuk Tuk vehicle. Learn all about the extensive of this 'UNESCO World Heritage City, from knowledgeable tour guides, making this an unforgettable and worthwhile experience. Tour guides will even pose as your personal photographers. Receive information of the Queen Emma Bridge (Pontoon bridge or "Swinging Old Lady"), Queen Juliana Bridge (arched over the bay) and the Queen Wilhelmina Bridge (Draw bridge). Visit the Floating Market and the impressive colonial mansions in the neighborhood of Scharloo …
» see all Curacao Shore Excursions
» Curacao Sightseeing Tours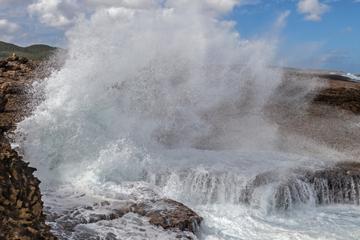 Experience the natural wonders of Shete Boka National Park and Playa Lagun on this full-day tour in Curacao. Cross desert plains in an open-air jeep, and explore rocky bluffs of the northern coastline. Observe sea turtles on the beach, and frigatebirds and hawks soaring above as you visit postcard-beautiful inlets, lounge in the warm waters of a blowhole (a natural spring in a crater), and then snorkel in the clear and shallow waters by laid-back Lagun Beach or another nearby beach …
» see all Curacao Sightseeing Tours
» Curacao Tickets & Passes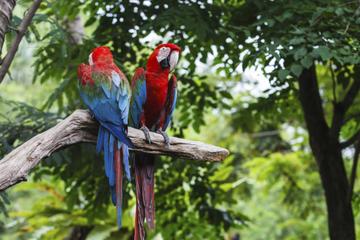 Step back in time and discover ancient Mayan, Aztec, Incan and Arowak cultures on a 1.5-hour tour of the Amazonia Rainforest Mystery installation, Curacao's newest attraction, located in Willemstad. Enter a Taíno village deep in the rainforest to view replicas of ancient Incan temple ruins, Aztec pyramids and Arawak huts. Watch a shaman re-enact a hunting ritual, admire paintings, sculptures and murals made by native local artists, and explore mysterious caves to see how the ancient Mesoamerican civilizations once lived …
» see all Curacao Tickets & Passes
» Curacao Transfers & Ground Transport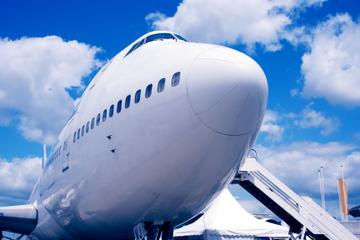 When you land at Curaçao International Airport, bypass the long taxi lines and travel to your Willemstad-area hotel in a comfortable private SUV. This round-trip transfer also includes the trip back to the airport at the conclusion of your stay. It's a fabulous and relaxing way to begin and end your vacation in Curaçao …
» see all Curacao Transfers & Ground Transport
» Curacao Water Sports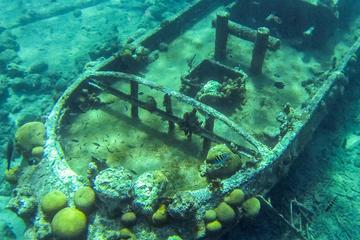 Discover underwater wonders at two terrific snorkeling sites and then wander through a historical landmark on this half-day tour in Curacao. In Caracas Bay, come upon a famous sunken tugboat, where trumpetfish, angelfish and tube coral swirl around the hull, and then snorkel in the shallow terraces of a beautiful and calm bay for more colorful sea life. After drying off, visit Fort Beekenburg, built to keep out pirates, and capture wonderful views of Spanish Water harbor …
» see all Curacao Water Sports
• All Curacao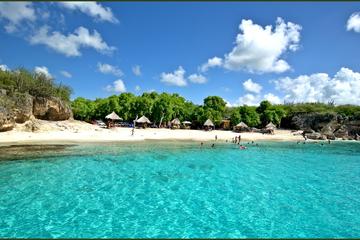 If you would like to view a complete list of all Curacao Tours, Travel & Activities, you can search for great things to do by category, location, traveller reviews or price to plan the perfect magical journey.
Click here for ALL Curacao Tours, Travel & Activities
« CARIBBEAN • Tours & Travel • Curacao