HOME • SRI LANKA HOTELS
SRI LANKA HOTELS & RESORTS
Sri Lanka is a country off the southern coast of the Indian subcontinent in South Asia. Known until 1972 as Ceylon, Sri Lanka is an island surrounded by the Indian Ocean, the Gulf of Mannar, the Palk Strait, and lies in the vicinity of India and the Maldives.
Quick Links

Kandy Hotels
Colombo Hotels
Nuwara Eliya Hotels
Hikkaduwa Hotels
PLACES TO STAY IN MAGICAL SRI LANKA: Aluthgama, Bandarawela, Bentota, Beruwala, Colombo, Dambulla, Dikwella South, Ella, Galle, Habarane, Hikkaduwa, Kalutara, Kandy, Koggala, Negombo, Nuwara Eliya, Sigiriya, Tangalla, Unawatuna, Wadduwa,
SRI LANKA HOTELS & ACCOMMODATION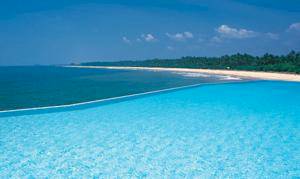 BENTOTA Hotels & Accommodation


Bentota is a Sri Lankan coastal city located on the southern tip of the Galle District of the Southern Province. Bentota is a tourist attraction, with a local airport (Bentota River Airport) and a handful of world-class hotels. It is a destination for watersports. Bentota is famous for its toddy production, an alcoholic beverage made out of coconut nectar ...

---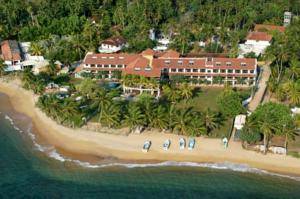 BERUWALA Hotels & Accommodation


Beruwala, is a small resort town in the south western coastal belt of Sri Lanka. The name Beruwala is derived from the Sinhalese word for the place where the sail is lowered. It marks the spot for the first Muslim settlement on the island, established by Arab traders around the 8th century AD ...

---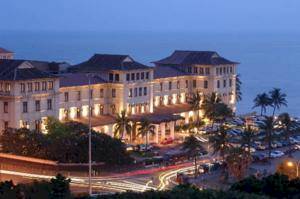 COLOMBO Hotels & Accommodation


Colombo is the largest city of Sri Lanka - on the west coast of the island and adjacent to Sri Jayawardenapura Kotte, the capital of Sri Lanka. Colombo is often referred to as the capital of the country, since Sri Jayawardenapura Kotte is a satellite city of Colombo. Colombo is a busy and vibrant city with a mixture of modern life and colonial buildings and ruins ...

---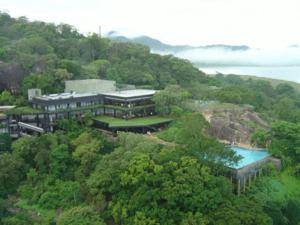 DAMBULLA Hotels & Accommodation


The city of Dambulla is situated in the Matale District in the Central Province of Sri Lanka, situated 148 km north-east of Colombo and 72 km north of Kandy. Major attractions of the city include the largest and best preserved cave temple complex of Sri Lanka, and the Rangiri Dambulla International Stadium, famous for being built in just 167 days ...

---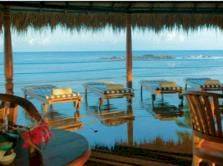 DIKWELLA Hotels & Accommodation


Dikwella, also known as Dickwella, is a small town in the Matara district in Southern province of Sri Lanka. It is located 22 km (14 miles) east of the city of Matara. Dickwella is the location of Sri Lanka's largest seated Buddha statue, which is 50 metres (160 ft) tall ...


---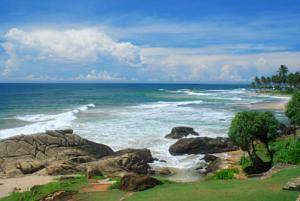 GALLE Hotels & Accommodation


Galle is the best example of a fortified city built by Europeans in south and southeast Asia, showing the interaction between European architectural styles and south Asian traditions. The Galle fort is a world heritage site. Other prominent landmarks in Galle include the natural harbor, the National Maritime Museum, St. Mary's Cathedral founded by Jesuit priests ...

---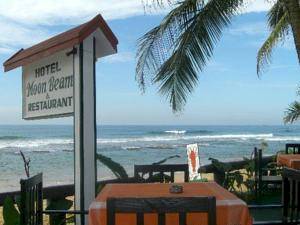 HIKKADUWA Hotels & Accommodation


Hikkaduwa is a small town on the south coast of Sri Lanka. It is located in the Southern Province, about 17 km north-west of Galle. Hikkaduwa is famous for its beach, surfing, corals and night life. The area also has a reputation for offering a vibrant nightlife. It's a well-known international destination for board-surfing ...

---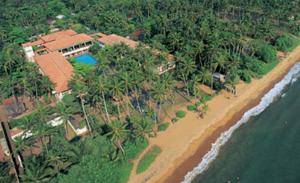 KALATURA Hotels & Accommodation


Kalutara is a resort town located approximately 40 km south of Colombo in Sri Lanka. Once an important spice-trading center, the city's name is derived from the Kalu Ganga River ('Black River' in native Sinhala). In the 11th Century, the town was temporarily made a capital on the orders of a South Indian Prince. The region was later planted with coconut trees ...

---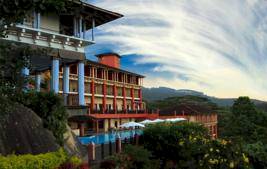 KANDY Hotels & Accommodation


Kandy is a city in the center of Sri Lanka. It was the last capital of the ancient kings' era of Sri Lanka. The city lies in the midst of hills in the Kandy plateau, which crosses an area of tropical plantations, mainly tea. Kandy is one of the most scenic cities in Sri Lanka; it is both an administrative and religious city ...

---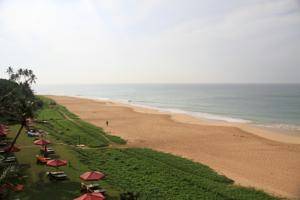 KOGGALA Hotels & Accommodation


Koggala Airport in Sri Lanka was originally a Royal Air Force Station - RAF Koggala. It is now the SLAF Koggala, used for domestic flights and for military purposes. Prior to the Second World War, the lake at Koggala was used for seaplanes. After the outbreak of war, a water runway was demarcated and a flying boat base was established ...

---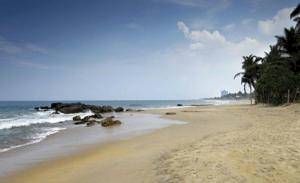 MOUNT LAVINIA Hotels & Accommodation


Mount Lavinia is largely a residential suburb that has escaped much of the damaging industrialisation of neighbouring cities and urban centres. Famed for its 'Golden Mile' of beaches, it has often been a hot spot for tourism and laid back nightlife. It is one of the most liberal regions in Sri Lanka and plays host to the island's annual gay pride and Rainbow Kite Festival ...

---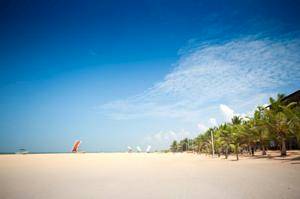 NEGOMBO Hotels & Accommodation


Negombo is a city approximately 37 km north of Colombo, in Sri Lanka. It is located at the mouth of the Negombo Lagoon, about 7 km from the Bandaranaike International Airport. Negombo has a moderate port, and its economy is mainly based on tourism and its centuries-old fishing industry, though it also produces cinnamon, ceramics, and brass ware ...

---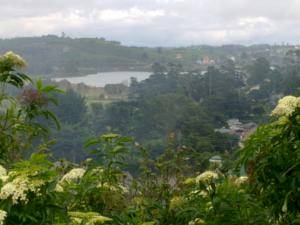 NUWARA ELIYA Hotels & Accommodation


Nuwara Eliya, meaning 'city on the plain' or 'city of light', is a town in the central highlands of Sri Lanka with a picturesque landscape and temperate climate. It is located at an altitude of 1,868 m (6,128 ft) and is considered to be the most important location for Tea production in Sri Lanka. The town is overlooked by Pidurutalagala, the tallest mountain in Sri Lanka ...

---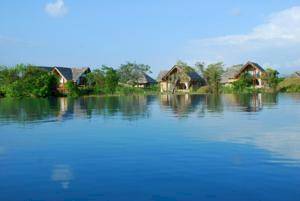 SIGIRIYA Hotels & Accommodation


Sigiriya (Lion's rock) is a large stone and ancient rock fortress and palace ruin in the central Matale District of Sri Lanka, surrounded by the remains of an extensive network of gardens, reservoirs, and other structures. A popular tourist destination, Sigiriya is also renowned for its ancient paintings which are reminiscent of the Ajanta Caves of India ...

---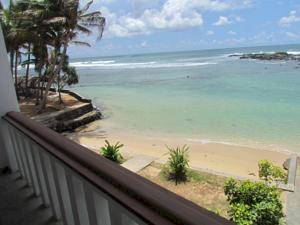 UNAWATUNA Hotels & Accommodation


Unawatuna is a coastal village in Galle district of Sri Lanka. Unawatuna is a major tourist attraction and famous for its beautiful beach and corals. A Buduge, or House of Buddha, and the Swethamalee Chaitiya, or Dagaba, was built on the hillock abutting the Devalaya, or House of Gods. Thousands of pilgrims throng to this place of worship every month of Esala to offer poojas ...

---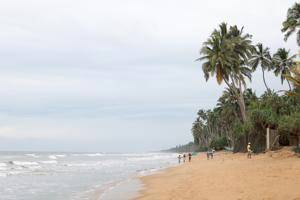 WADDUWA Hotels & Accommodation


Wadduwa is a town situated in the western coast of Sri Lanka about 33km south of Colombo.It spans from within the 30-36 km area along the Galle Road and sideways for the land side too. It is a very popular tourist attraction in Sri Lanka. It is also famous for its rich cultivation of coconut palms and as a major producer of toddy and vinegar ...

---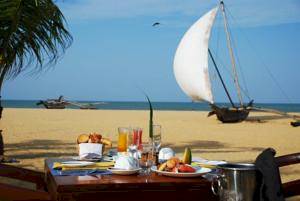 All SRI LANKA Hotels & Accommodation
If you are not looking for a particular area of Sri Lanka, and prefer to search for your accommodation by category, amenities, price, or location to the towns and attractions (which you can view on an interactive map), then please click here to view all hotels in Sri Lanka ...

---
---
---
---
HOME • SRI LANKA HOTELS
Looking for something specific?
IN THIS SECTION:
SRI LANKA HOTELS
Aluthgama, Bandarawela, Bentota, Beruwala, Colombo, Dambulla, Dikwella South, Ella, Galle, Habarane, Hikkaduwa, Kalutara, Kandy, Koggala, Negombo, Nuwara Eliya, Sigiriya, Tangalla, Unawatuna, Wadduwa,


---
---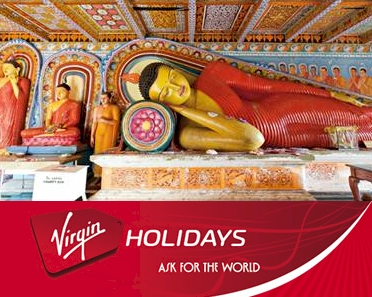 SRI LANKA WITH VIRGIN HOLIDAYS
---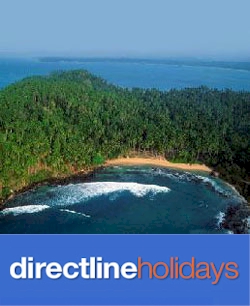 DIRECTLINE HOLIDAYS: SRI LANKA
---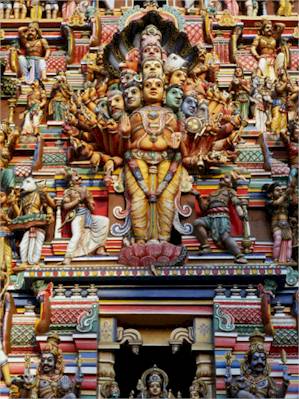 Sri Lanka Posters & Art Prints
---
---
---