« Home • Asia & Pacific • VIETNAM • Tours & Travel
Vietnam Tours, Travel & Activities
Most visitors to Vietnam are overwhelmed by the sublime beauty of the country's natural setting: the Red River Delta in the north, the Mekong Delta in the south and almost the entire coastal strip are a patchwork of brilliant green rice paddies tended by women in conical hats.

• Hanoi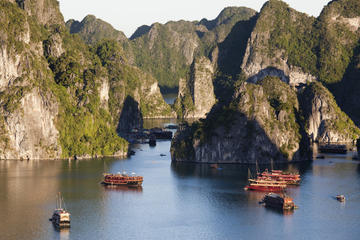 Hanoi has shaken off its hostile attitude to travelers to become one of the most beguiling cities in Southeast Asia. It's slow-paced and pleasant, with a lovely landscape of lakes, shaded boulevards, verdant public parks and French-colonial architecture. Hanoi personifies the spirit of historic Vietnam in the temples, monuments and pockets of ancient culture along the narrow streets of the Old Quarter, yet perfectly reflects the rapid changes sweeping the country as Hanoian yuppies sip cappuccinos in roadside cafes and compare cell phones …
… see all Hanoi Tours, Travel & Activities
• Ho Chi Minh City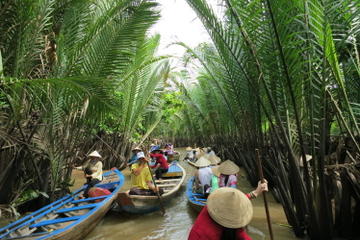 Ho Chi Minh City is the heart and soul of Vietnam. It's a bustling, dynamic and industrious center, the largest city in the country, the economic capital and the cultural trendsetter. Yet within the teeming metropolis are the timeless traditions and beauty of an ancient culture. This is a city that churns, ferments, bubbles and fumes. The streets, where much of the city's life takes place, are a jumble of street markets, shops, pavement cafés, stands-on-wheels and vendors selling wares spread out on sidewalks …
… see all Ho Chi Minh City Tours, Travel & Activities
• Halong Bay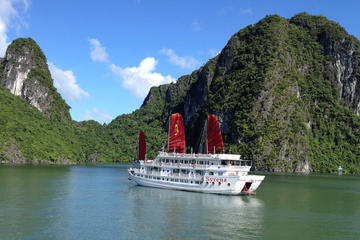 With its luminescent emerald green waters framed by a jagged silhouette of karst cliffs and peppered with hundreds of rocky isles, the serene landscape of Halong Bay is one of Vietnam's defining postcard images. Named after the fabled dragons that are believed to have once inhabited the bay, its mist-shrouded cliffs and peculiar limestone crags offer a suitably bewitching backdrop, and cruising around the islands has fast become a staple on tourist itineraries. …
… see all Halong Bay Tours, Travel & Activities
• Hoi An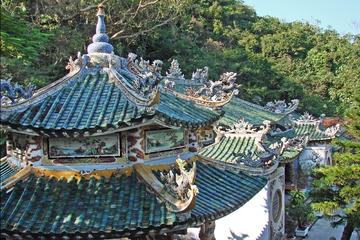 The UNESCO World Heritage town of Hoi An is an ancient trading port on the Vietnamese cost of the South China Sea. Today this 2,000-year-old city is a popular destination for tourists who come to see its well-preserved streets, explore the surrounding villages or to relax on the nearby Cham Islands. If beaches aren't your thing, take a day trip to explore the incredible ruins of My Son Temple, located outside of the city in a lush valley surrounded by high mountains …
… see all Hoi An Tours, Travel & Activities
• Hue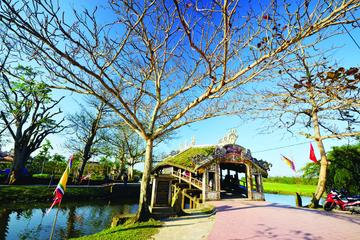 Situated near the border of former North and South Vietnam, Hue has held an indisputable place in the nation's most recent history. Here, travelers can spend their days learning as much about communist wars as reveling in the city's ancient history or getting up-close with nature …
… see all Hue Tours, Travel & Activities
… more destinations in Vietnam
• Da Nang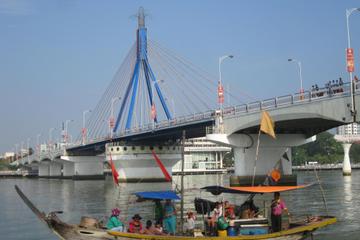 Apart from its great beaches and beautiful landscapes, Da Nang boasts the Non Nuoc Stone Carving Village, which is a typical and unique craft village to the south of the city. Situated at the foot of the Marble Mountains in Ngu Hanh Son District's Hoa Hai Ward, this craft village has a proud history covering more than 200 years. On the Son Tra Peninsula in Da Nang stands a 67 meter statue of the Bodhisattva of Mercy, otherwise known as Lady Buddha. The statue construction has been recognized as the highest Bodhisattva of Mercy statue nationwide …
… see all Da Nang Tours, Travel & Activities
• Mekong Delta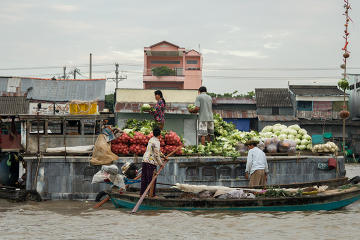 A three-day tour that takes you deep into the vast Mekong Delta area for an authentic slice of the unique river-dwelling life here. Learn about the lives of the residents of this water-world as your boat winds its way along the river, stopping off to visit local sites including a Crocodile Farm, a Cave Pagoda, a Floating Fish Village and a Floating Market. Departure for My Tho, where you will enjoy a boat cruise as well as rowing sampans (rowboats) up the river. We will stop for lunch and then leave My Tho for Chau Doc …
… see all Mekong Delta Tours, Travel & Activities
• Nha Trang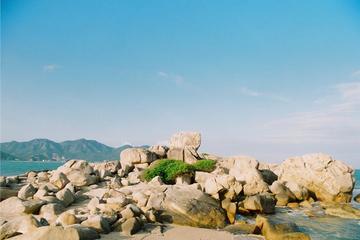 Enjoy this private day trip and visit Nha Trang islands: Mun Island, Mot Island and Tam Island. Also visit the Nha Trang's most popular attraction, Tri Nguyen Aquarium. Hon Mun is not only a place where you can observe and explore the sea creatures' life but is also great for snorkelling. At Hon Mun, you can dive or take the glass-bottom boat to admire colourful corals and sea creatures. After that, you will hop to Mot Island which is one of the attractive islands in Nha Trang bay …
… see all Nha Trang Tours, Travel & Activities
• Phu Quoc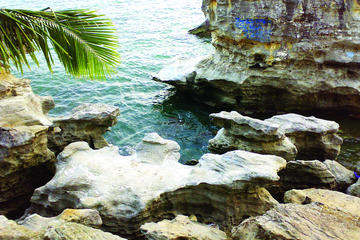 Learn more about Vietnamese history, while relaxing on the beautiful beaches of the largest island in Vietnam - Phu Quoc. It's where white sands and tropical waters entice beachgoers from all over the globe. Start your tour by visiting Coi Nguon Museum to have a general idea of old and modern life on Phu Quoc. Next, visit the pearl cultivation farm and do some shopping. After, drive southward on dirty road to visit Phu Quoc Prison Historical site, which was built in 1949-1950 by the French colonists to imprison those considered to be a threat to the government …
… see all Phu Quoc Tours, Travel & Activities
• All Vietnam Tours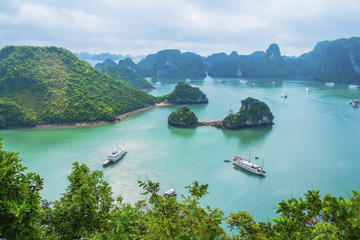 If you would like to view a complete list of all Vietnam Tours, Travel & Activities, you can search for great things to do by category, location, traveller reviews or price to plan the perfect magical journey.
Click here for ALL Vietnam Tours, Travel & Activities

« Home • Asia & Pacific • VIETNAM • Tours & Travel