Kolkata Tours, Travel & Activities

As the capital of the British Raj, the city of Kolkata (Calcutta) was once the largest colonial trading post in Asia, and today it retains elements of its dual Indian and British heritage. The crowded, chaotic city is the second largest in India, after Mumbai, with 14 million people. Visitors the Kolkata are immediately met with the overwhelming charm of the city and see the people are proud and passionate .
… click here for KOLKATA DEALS & SPECIAL OFFERS

• Kolkata Tours & Travel
» Kolkata Cruises & Water Tours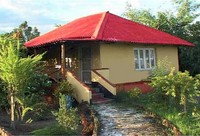 On this 3-day private tour, venture from Kolkata to the southern tip of West Bengal to explore UNESCO World Heritage-listed Sunderbans National Park, a stretch of lush mangroves home to abundant wildlife including tigers. Stay overnight in a comfortable cottage with modern amenities and enjoy several scenic boat cruises though backwaters, creeks and dense forests. Watch evening folk dances and learn about local culture from your knowledgeable private guide …
» see all Kolkata Cruises & Water Tours
» Kolkata Cultural & Theme Tours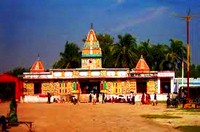 Immerse yourself in India's religious heritage and humanitarian culture on this full-day private tour to Ganga Sagar, an important Hindu pilgrimage site on Sagar Island for travelers from all over the world. With your expert and passionate guide, visit various temples and ashrams including Bharat Sevashram Sangha, Ramakrishna Mission, Kapil Muni Temple and Omkarnath, and discover the inspiring role of Hinduism and Hindu saints in the philanthropic efforts of the various organizations housed there …
» see all Kolkata Cultural & Theme Tours
» Kolkata Multi-Day & Extended Tours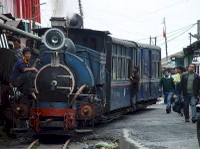 Enjoy an in-depth discovery of Indian culture, history, nature and religion on this 6-day private tour from Kolkata to Gangtok and Darjeeling. Ride Ghum's UNESCO World Heritage-listed 'Toy Train' to watch a gorgeous sunrise over the Himalayas and explore Darjeeling's zoological park and local markets. In Gangtok, gain insight into ancient Tibetan Buddhist traditions at several monasteries and religious institutions …
» see all Kolkata Multi-Day & Extended Tours
» Kolkata Private Tours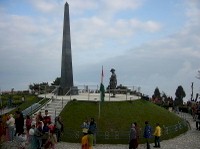 Discover Darjeeling's culture, history and amazing natural scenery on this 4-day private tour from Kolkata. Ride on Ghum's Darjeeling Himalayan Railway, a UNESCO World Heritage Site, up Tiger Hill to watch a stunning sunrise over the Himalayas. On a guided city tour, visit sites like a zoological park and stroll through a local market. Enjoy free time to explore at your own pace and hear interesting facts and stories from your private guide …
» see all Kolkata Private Tours
» Kolkata Sightseeing Tours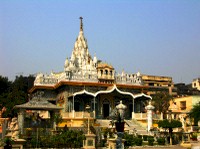 Spend a day visiting Kolkata's most iconic landmarks on this private tour of the West Bengal capital. Visit religious sanctuaries such as Mother Teresa's Mission and Mother House, the Jain Temple and the Magen David Synagogue, and admire architectural wonders like the Victoria Memorial and the Howrah Bridge. See where some of India's best and brightest hail from with visits to the prestigious University of Calcutta and Eden Gardens …
» see all Kolkata Sightseeing Tours
» Kolkata Transfers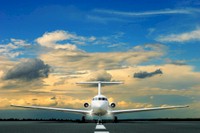 Avoid the hassle of taxis or public transportation when you arrive in Kolkata by pre-booking this private air-conditioned airport-to-hotel transfer! Be greeted by your friendly and professional driver and get from the Netaji Subhas Chandra Bose International Airport (CCU) to your hotel quickly with this stress-free service …
» see all Kolkata Transfers & Ground Transport
• All Kolkata Tours
» All KOLKATA Tours, Travel & Activities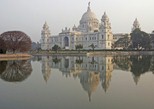 If you would like to view a complete list of all Kolkata Tours, Travel & Activities, you can search for great things to do by category, location, traveller reviews or price to plan the perfect magical journey.
Click here for ALL Kolkata Tours, Travel & Activities