WELCOME TO MAGICAL JAPAN
Welcome to Magical Japan! The "Land of the Rising Sun" is a country where the past meets the future. Japanese culture stretches back millennia, yet has also adopted, and created, the latest modern fashions and trends. Japan is, in very many ways, a study in contrasts and contradictions.

In the middle of a modern skyscraper you might discover a sliding wooden door which leads to a traditional chamber with tatami mats, calligraphy, and tea ceremony. These juxtapositions mean you may often be surprised and rarely bored by your travels in Japan.


---
DISCOVER JAPAN
•
JAPAN TOURS & TRAVEL
•
JAPAN HOTELS
---
---

JAPAN HOTELS & Accommodation

In addition to the usual hotels, you can find several kinds of uniquely Japanese accommodation, ranging from rarefied ryokan inns to strictly functional capsule hotels and utterly over-the-top love hotels. When checking in to any type of accommodation, the hotel is, by law, required to make a copy of your passport ...


---
JAPAN HOTELS

: Fukuoka Hotels, Hiroshima Hotels, Kanazawa Hotels, Kyoto Hotels, Nagano Hotels, Nagasaki Hotels, Nagoya Hotels, Okinawa Island Hotels, Osaka Hotels, Sapporo Hotels, Tokyo Hotels,

... see all Japan Hotels & Accommodation
---

DISCOVER JAPAN: Attractions & Culture
The Japanese are well known for their politeness. Many Japanese are thrilled to have visitors to their country and they will be incredibly helpful to a foreigner looking lost and bewildered. On the other hand many are not used to dealing with foreigners - commonly known as gaijin, or gaikokujin - and you may find them more reserved ...


---
DISCOVER JAPAN

, Kyoto, Osaka, Tokyo,
---
---
---
---
HOME •

JAPAN
---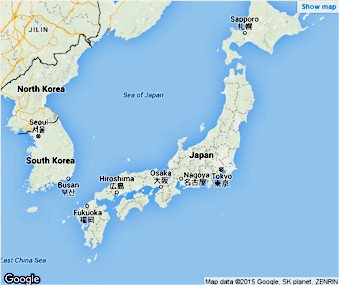 ---
---