« home • asia • JAPAN • Tours & Travel • Tokyo
Tokyo Tours, Travel & Activities
The sheer level of energy is the most striking aspect of Japan's capital city. Tokyo is a place where the urgent rhythms of consumer culture collide with the quieter moments that linger from older traditions. It's hectic madness leavened by the most Zen-like of calms.
» Tokyo Cruises, Sailing & Water Tours
Discover the highlights of Tokyo on a full-day guided tour, the perfect introduction to the city. Visit Meiji Shrine, Japan's most famous Shinto shrine, stroll the gardens of the Imperial Palace, and spend time at Asakusa Kannon Temple (Senso-ji), Tokyo's oldest Buddhist temple. See shopping areas like Nakamise Shopping Street and the Ginza district, then enjoy a boat cruise on Tokyo Bay. Your experienced guide shares the history and culture of Tokyo as you explore the ancient and modern aspects of this bustling city …
» all Tokyo Cruises & Water Tours
» Tokyo Cultural Tours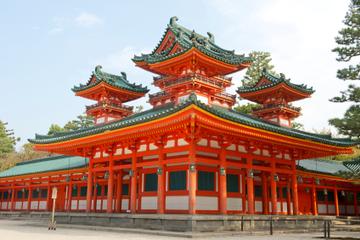 If you want to see the highlights of beautiful Kyoto but have limited time, zip there and back by bullet train (Shinkansen) on this full-day tour from Tokyo. See Mt Fuji from the train, then visit Kyoto highlights including Sanjusangen-do Hall, Heian Shrine and Kiyomizu-dera Temple on an afternoon city tour with an expert guide. Enjoy lunch upon arrival in Kyoto and transport by comfortable coach during the tour. Return to Tokyo on the evening bullet train to complete your excursion …
» Tokyo Day Trips & Excursions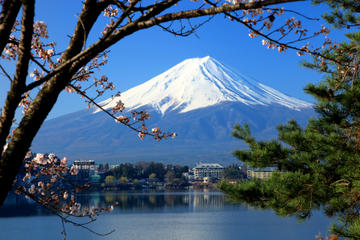 Visit Japan's iconic Mt Fuji, cruise Lake Ashi and ride the Mt Komagatake Ropeway on this popular day trip by deluxe coach from Tokyo. Enjoy sweeping views of celebrated Hakone National Park, and learn about the region with your guide as you check out the Fuji Visitor Center and Mt Fuji's 5th Station. Upgrade to include lunch, or purchase your own. Hotel pickup is included, with drop-off at Odawara, Shinjuku or Ginza stations, where you can continue to explore at your leisure …
» all Tokyo Day Trips & Excursions
» Tokyo Food, Wine & Nightlife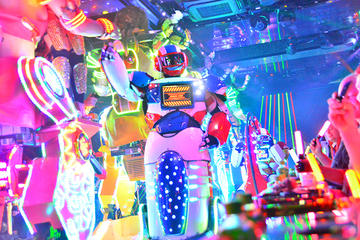 The Robot Restaurant in Kabuki-cho in Shinjuku is one of the most famous entertainment venues in Tokyo, offering a fusion of Japanese culture and robots. This unique, futuristic and loud show will target all your senses and is definitely something worth experiencing. The music, dancing and state-of-the-art technology will leave you impressed. After the extraordinary show, your delicious dinner is a short ten-minute walk away. At the restaurant, enjoy rare high-quality Japanese Kobe beef from a well known local farm …
» Multi-Day & Extended Tours from Tokyo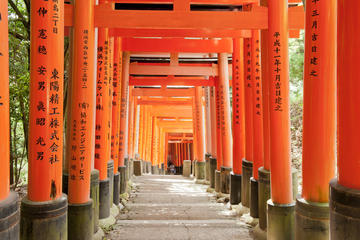 Discover Kyoto and Hiroshima, two of Japan's most famous cities, without the hassle of arranging transportation or hotels on this independent tour. Explore Kyoto's exquisite temples and castles, many of which are UNESCO World Heritage Sites, see moving tributes to the victims of the atomic bomb in Hiroshima and take in the vibrant city of today along with lovely nearby Miyajima Island. You're provided with all of your high-speed train tickets and hotel bookings for this 3-day trip to Kyoto and Hiroshima, leaving you free to decide your itinerary …
» all Extended Tours from Tokyo
» Tokyo Outdoor Activities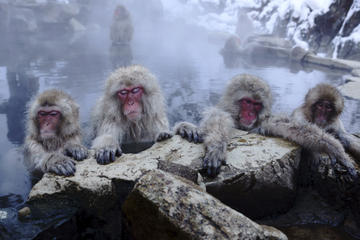 Watch Japanese snow monkeys soak in hot springs at Jigokudani Monkey Park in Nagano, and then immerse yourself at an 'onsen.' This day trip from Tokyo by bullet train starts with a guided tour of Zenko-ji, a 7th-century temple designated as a national treasure. Afterward spend an hour snapping photos of the bathing snow monkeys, and then unwind at Yudanaka Onsen where you have your choice of indoor and outdoor hot springs, saunas and foot baths. This seasonal day trip runs from January to April …
» all Tokyo Outdoor Activities
» Tokyo Private & Custom Tours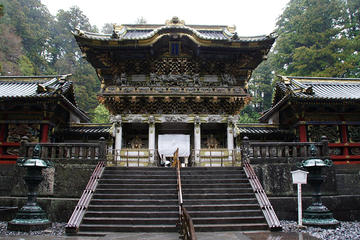 Get out of Tokyo with a one-day excursion to Nikko! Nikko is known as beauty spot with the beautiful mountains and lake including Toshogu, where deify Ieyasu Tokugawa. Nikko Edomura is another popular theme park where you can enjoy the town from Edo period. Toshogu shrine, a UNESCO World Heritage Site, was build in 1617 as the mausoleum of Tokugawa Ieyasu, founder of Tokugawa shogunate which ruled Japan for over 250 years …
» all Tokyo Private & Custom Tours
» Tokyo Shore Excursions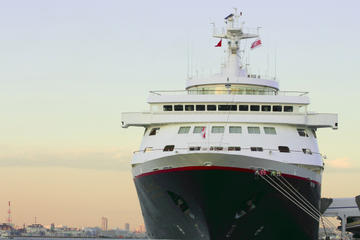 Enjoy hassle-free transportation from Tokyo Harumi Seaport to your Tokyo accommodation with this private transfer that whisks you to hotels and inns within 16 wards of central Tokyo and the Maihama area. After your professional driver meets you at the passenger terminal, you'll travel quickly and efficiently in a comfortable private vehicle to reach your destination. You can relax knowing that your Tokyo visit will begin with easy transport into the bustling city …
» Tokyo Shows, Concerts & Sports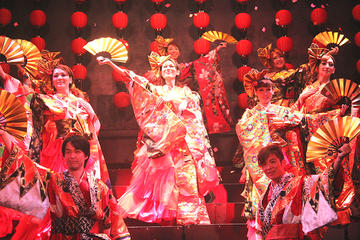 Do not miss this popular entertainment show at Roppongi Kaguwa, which is a Japanese-style show restaurant with a record of overseas public performances. You will certainly enjoy the fusion of contemporary show yet includes Japanese traditional dance performance by Oiran, Samurai, and Geisha who wear kimono. This night show is going on every night in the center of Roppongi performances by Oiran-za at Kaguwa that is equipped with 180 seats …
» all Tokyo Shows, Concerts & Sports
» Tokyo Spa Tours
Take the bullet train (Shinkansen) to Nagano, round-trip from Tokyo, and explore both cities with a knowledgeable private guide. You'll get an authentic taste of Japanese customs as you watch vendors selling seafood at Tsukiji Market, enjoy an Izakaya-style dinner at a Tokyo restaurant, learn calligraphy and tour Zenkoji Temple. Soak in an amazing 'onsen' (hot springs bath), and be entertained by the snow monkeys at Jigokudani Monkey Park as they do the same! An ideal way to experience Japan's cultural and culinary delights …
» Tokyo Sightseeing Tours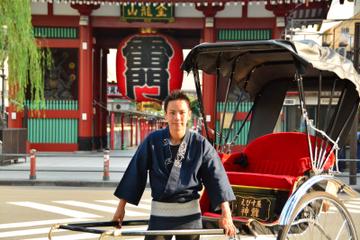 Climb aboard a traditional Japanese rickshaw for an unforgettable view of the Asakusa district in Tokyo. Your knowledgeable guide will steer you to some of Tokyo's many iconic sites, districts, temples and shrines while illuminating the history behind them all. Enjoy scenic views of maple and cherry trees, gardens, soaring skyscrapers, and traditional businesses. If you're looking for a carefree, customizable way to see Tokyo, this is it. Tokyo can be overwhelming, with a many great interesting sites spread throughout the city. A rickshaw ride with a local guide is the best way to see many essential spots quickly …
» Tokyo Theme Parks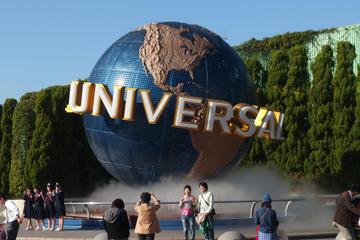 Visit Universal Studios Japan on an exciting overnight trip from Tokyo, complete with a round-trip bullet train ticket and Osaka hotel accommodation! The theme park has something for all the family, from movie magic at The Wizarding World of Harry Potter to pulse-pumping rides in the 'Jurassic Park' zone. Meet beloved characters like Hello Kitty, and discover the park at your own pace; it's a great way to visit one of Japan's top theme parks with no worries about logistics. This experience is available to non-Japanese residents only. …
» Tokyo Transfers & Ground Transport
Take the stress out of airport arrivals by pre-booking a private transfer from the airport to any location within 23 wards of Central Tokyo or Urayasu! Your professional driver will meet you inside the airport and take you by comfortable private vehicle to your appointed destination. Transfer services are available 24 hours a day, 7 days a week, from Narita International Airport and Haneda International Airport …
» all Tokyo Transfers & Ground Transport
» Tokyo Viator VIP & Exclusive
Get acquainted with Mt Fuji as VIPs do - including an exclusive private talk with a monk at Sengen Shrine. Visiting the iconic mountain is a must-do experience while visiting Tokyo, and this private tour lets you take in the majestic beauty at your own pace with your knowledgeable local guide. At the Shinto shrine, enjoy unprecedented VIP access to a resident monk, who shares personal life stories and history …
» all Tokyo Viator VIP & Exclusive
» Tokyo Walking & Biking Tours
Take a walk on the wild side with an evening tour through Shinjuku, Tokyo's famous entertainment district, and get a local's look into the best shopping and night life. Discover the Omoide Yokocho, an alley lined with tiny hole-in-the-wall restaurants serving delicious street food, the notorious red-light district of Kabukicho and more! Start your exciting night tour at the shopping area of Shinjuku and check out the popular department stores where Japan's trendiest styles and subculture fashions are to be found …
» Tokyo Water Sports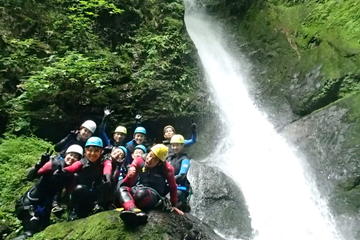 Unbelievable scenic native bushes mixed with some amazing canyoning awaits, right here in Tokyo! Just a train ride from the center of the city will transport you into the luscious green hinterland of Tokyo's Okutama area. Descend moss laden ancient canyons using a variety of techniques; jumps, slides and repelling with waterfalls over 80 feet (25m)! Negotiate your way down steep canyons by abseiling and jumping waterfalls and cliffs, cascading down natural chutes and water-slides and swimming through crystal clear pools. 80% of the time is spent in the water…
• All TOKYO

If you would like to view a complete list of all Tokyo Tours, Travel & Activities, you can search for great things to do by category, location, traveller reviews or price to plan the perfect magical journey.
Click here for ALL Tokyo Tours, Travel & Activities

« home • asia • JAPAN • Tours & Travel • Tokyo