« home • asia • JAPAN • Tours & Travel
Japan Tours, Travel & Activities
Whether you end up taking photos of a reproduction Eiffel Tower, surfing an indoor wave, musing in a Zen temple, shacking up in a love hotel or bedding down in a capsule, you'll do best to come with an open mind and be prepared to be surprised.

• Tokyo
Tokyo is a city that stimulates the senses. Bright neon lights line narrow streets, while the smell of fresh okonomiyaki wafts from street side vendors. Shopkeepers shout their welcomes to potential customers, and strangers bow and utter short greetings as they brush by each other in the evening bustle. First-time visitors to Tokyo imagine a city of fashionable young people, high-speed technology, and anime costumes and souvenirs. Tokyo has all that …
» all Tokyo Tours Travel & Activities
• Kyoto
Next to Tokyo, Kyoto is Japan's top must-see destination. More than any other city in the country, Kyoto offers visitors a taste of traditional Japan: raked pebble gardens, tranquil shrines and temples, geishas and sophisticated kaiseki cuisine. With its hundreds of temples and gardens, Kyoto was the imperial capital between 794 and 1868, and it remains the cultural center of Japan. The city is Japan's cultural treasure house, with an astonishing 1,600 Buddhist temples …
» all Kyoto Tours Travel & Activities
• Osaka
Osaka is the working heart of the Kansai region, famous for its down-to-earth citizens and hearty cuisine. The city combines historical and cultural attractions with all the delights of a Japanese urban phenomenon. In fact, the city is surpassed only by Tokyo as a showcase of Japanese city life. At night Osaka's streets and alleys come alive with flashing neon, beckoning residents and travelers alike with promises of tasty food and good times …
» all Osaka Tours Travel & Activities
• More Destinations in magical Japan
» Fukuoka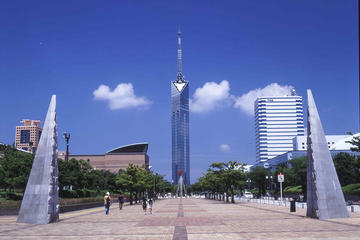 Fukuoka is the largest city in Kyushu area. It is said that various kinds of cultures came in due to large amount of trading with Eastern Asia for centuries. Also, Fukuoka is known as the origin of Japanese green tea, soba, udon, and manjyu. This is a private tour by a chartered vehicle. Using this service, you can charter your vehicle taxi, Van, or Bus which is most suitable for your group and visit many attractive sightseeing spots. You don't have to hurry for any other tourist. This tour is only for your group! …
» all Fukuoka Tours Travel & Activities
» Gunma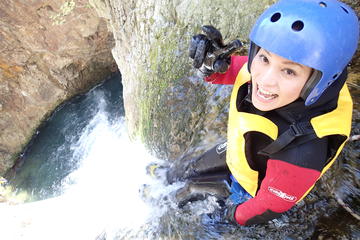 Escape the heat of the city and experience Japan's incredible nature in Minakami in a unique way! Minakami has the most canyoning courses in Japan and is only less than 90 minutes away from Toyko. It is also the home of Fox Canyon where you will experience a 20m waterfall slide! Negotiate your way down steep canyons by abseiling and jumping waterfalls and cliffs, cascading down natural chutes and water-slides and swimming through crystal clear pools. 80% of the time is spent in the water. The highlight of Fox Canyon is a 20m waterfall slide! …
» all Gunma Tours Travel & Activities
» Hakone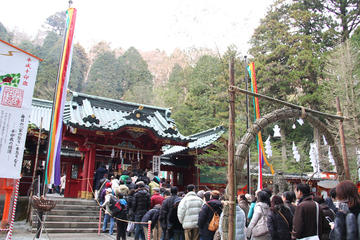 Hakone is one of the most popular destinations in Japan for both Japanese and visitors around the world. This tour is led by a professional local guide licensed by Japan National Tourism Organization (JNTO). In this tour, visit many great attractions in just one day including Hakone Yosegi Zaiku, Hakone Shrine and the traditional Kominka house. Take a break at one of the oldest tea houses in Hakone and enjoy a cup of tea or other beverage while feeling completely relaxed in the beautiful environment of Hakone! …
» all Hakone Tours Travel & Activities
» Hiroshima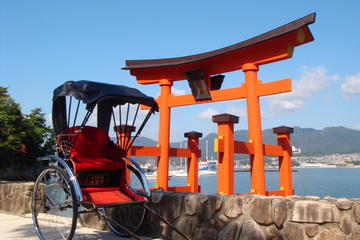 Don't miss Miyajima Island when visiting Hiroshima! Miyajima, also called "Island of Gods" is one of the most scenic spots in Japan. This rickshaw tour offers not only the special experience for traditional Japanese rickshaw ride, but also a visit to the famous Itsukushima Shrine. Listed as an UNESCO World Heritage Site, Itsukushima Shrine is famous for its "floating" torii gate in red. Depending on the season, Miyajima is also famous for cherry blossoms in the spring and maple trees in the fall. Try the delicious oysters in the winter …
» all Hiroshima Tours Travel & Activities
» Kamakura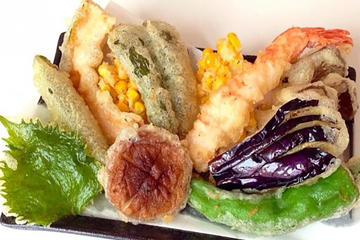 "Washoku", traditional Japanese cuisine, has been added to UNESCO insensible cultural heritage list on 2013. You will visit a local house to learn and enjoy cooking either traditional Japanese meal or Shojin cuisine (Japanese vegetarian meal) with a professional Japanese cook. Shojin cuisine (Buddhist devotional cooking) is said to have originated from the essay, Tenzo Kyokun (Instructions for the Cook), written by Dogen Zenji, founder of Eiheiji Temple and the Soto school of Zen Buddhism …
» all Kamakura Tours Travel & Activities
» Mie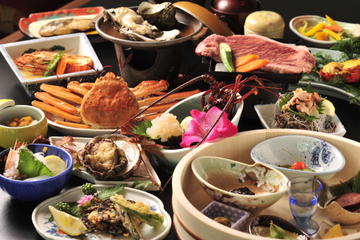 Maruzen is a small ryokan, with only 7 rooms, which is located at South of Toba, called Ohsatsu-cho. The lead hostess is an active Ama (a female diver who collects shells, seaweed and other seafood). At this modern ryokan, you can enjoy fresh seafood, which she catches at the nearby ocean. Ohsatsu-cho is well-known for Ama and its fishier-men/women town, also the town is very accessible to famous Grand Shines of Ise. The best thing about staying at Mruzen, is that you can enjoy plenty of fresh local seafood like Ise-Lobster, kuro-awabi (black abalone) and turban shell …
» all Mie Tours Travel & Activities
» Nagano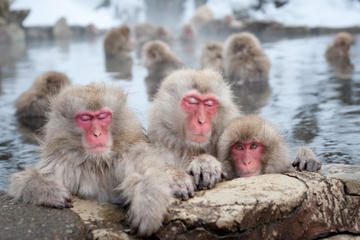 Delight in the ambiance of Zenkoji Temple and its dynamic street shopping, before strolling through the scenic forest trail to experience the world of the Snow Monkeys. Zenkoji Temple has a special energy, and welcomes people of all faiths and religions. The temple grounds are beautiful and tranquil; there are hidden gems to explore, such as the dark tunnel which runs under the temple and is where you can gain enlightenment by finding the "Key To Paradise". Once enlightened, it will be time for a delicious lunch at ENZA Cafe before walking the scenic forest trail to see the snow monkeys …
» all Nagano Tours Travel & Activities
» Nagasaki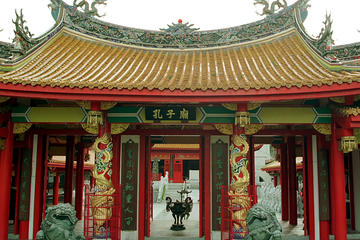 As one of Japan's closest port cities to the Asian mainland, Nagasaki has played a prominent role in foreign trade relations for many centuries and was the most important of only a very few ports open to restricted numbers of foreign traders during Japan's period of isolation. That is why Nagasaki has harmonize with exotic atmosphere. This is a private tour by a chartered vehicle. Using this service, you can charter your vehicle Limousine, Van, or Bus which is most suitable for your group and visit many attractive sightseeing spots …
» all Nagasaki Tours Travel & Activities
» Okinawa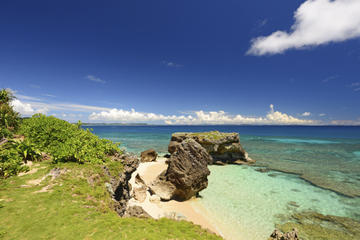 Okinawans will proudly tell you that residents here live some of the longest lives on earth. And while scientists attribute this longevity to meals rich in fresh fruits, vegetables, fish and rice, travelers know that a good long life takes more than a healthy diet. Okinawa is the southernmost prefecture of Japan. It comprises hundreds of the Ryukyu Islands in a chain over 1,000 kilometres (620 mi) long. The Ryukyus extend southwest from Kyushu (the southwesternmost of Japan's main four islands) to Taiwan …
» all Okinawa Tours Travel & Activities
» Sapporo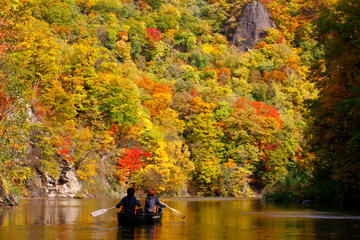 Spend an idyllic day in Hokkaido's countryside with a mountain guide just outside of Sapporo. First, trek up Mt Hakkenzan on a moderate-to-difficult hike and snap shots of its mountaintop ridge of 'eight swords.' Enjoy views of the Jozankei hot springs and Shikotsu-Toya National Park. Then, paddle along the Toyohira River on a pleasant canoeing journey, spotting beautiful birds along the way. A delicious picnic lunch and hotel transport are included in this small-group guided tour limited to eight people …
» all Sapporo Tours Travel & Activities
» Takayama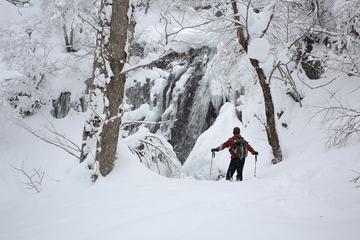 Are you looking forward to some outdoor activities in Hida Takayama in the winter? Book this relaxing 3-hour tour to enjoy the beautiful snow view of Takayama forest and frozen waterfalls. Your friendly professional guide will take you to explore the snowy forest where all trees are covered with pure white snow and witness the frozen waterfalls. You will be provided with snowshoes that enable you to walk in the snow. Let's make this unique experience the highlight of your trip in Hida Takayama! …
» all Takayama Tours Travel & Activities
• All Japan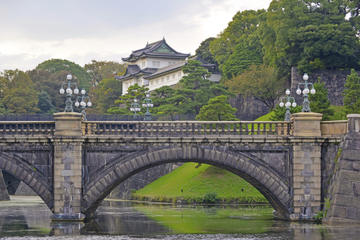 If you would like to view a complete list of all Japan Tours, Travel & Activities, you can search for great things to do by category, location, traveller reviews or price to plan the perfect magical journey.
Click here for ALL Japan Tours, Travel & Activities